Stegerbräu Guesthouse & Restaurant
 Eat, drink and celebrate throughout the year in style, in the heart of Radstadt
The Stegerbräu is a popular meeting place for eating, drinking and celebrating in Radstadt. Hospitality has long been a tradition in the Stegerbräu hotel and restaurant, with its 600-year-old history.
We are Waltraud and Christian Stiegler and we have been running the Stegerbräu since 2003. Since then, we have loved making many conversions, expansions and renovations. It has always been important to us to preserve the old structure of the historic building, especially the vaulted ceilings and have integrated them in with modern elements.
In the Stegerbräu, the inn and hotel are united under one roof. No beer is brewed here anymore, but new ideas for our guests are constantly being stirred up in the brewery kitchen. Look forward to Austrian inn culture in Radstadt, with our restaurants ranging from stylish and modern to traditional and rustic, offering Stegerbräu`s delicious cuisine and our friendly service. The Stegerbräu restaurant in Radstadt also offers seating for up to 180 people – ideal for a meal break on bus trips or for tour groups. We are also happy to be your hosts when you have a celebration.
The Stegerbräu Restaurants, café and bar
The heart of the Stegerbräu is our Bräusaal – brewing room. Designed with modern elegance, warm wood furnishing and large panorama windows that offer a great view of the surrounding mountains and our guest garden.
Our Wirtshaus-Stube – tavern parlour is integrated in the Bräusaal, here you can enjoy a bit of comfort and the tables can be arranged into one long table – ideal for larger groups who want to sit together or need a more private space. The Bräusaal and the bar area can accommodate up to 120 people.
The Stegerbräu Dining Rooms
In the Bräu-Stüberl dining room, you can still feel the elegance of days gone by. The furnishings, the old wood panelling and the massive wooden tables are nearly all original.
If you order in advance, you can also enjoy the Stegerbräu Fondue Chinoise here.
There is a truly cosy feel to the exquisite Dirndl-Stube dining room. These two rooms are only separated from each other by a door, which offer space for approx. 20 to 25 people and are also used for smaller, private celebrations or sometimes as a separate conference room for a business meeting.
The Café- and Bar in the Stegerbräu is right in front of the Bräusaal. Whether sitting at the bar, at the regulars` table, at the high table on bar stools or at one of the cosy tables – you can always enjoy the Stegerbräu cuisine, accompanied by a freshly tapped StegerBRÄU beer or a fine drop of wine from extensive range of wines.
But don`t worry – coffee and tea lovers will also get their money`s worth and the diverse drinks menu not only offers refreshing juices, spirits, classics or Stegerbräu own brands – we are also happy to mix your favorite drink.
Our house guests enjoy spending the evening with a drink and a chat at the hotel bar. This not only creates interesting or funny conversations, but also a friendly opportunity for holidaymakers to meet the locals.
As spring has sprung, the wonderful outdoor dining area beckons you. No – not in front of the house (you can also sit outside there in summer) – but you will find this enchanting place at the back of the Hotel Stegerbräu.
Regardless of whehter you are sitting at a table under the 3 linden trees or under the covered arbour, you have a wonderful view of the green valley and the Radstädter Tauern mountains. A place that invites you to sit and relax for longer, enjoy our food, drinks, ice cream, cakes, regional delicacies and the great atmosphere here in Radstadt. There is space for about 100 guests.
The Panorama-Restaurant – on the right side of the hotel, received a facelift in 2021. Here you can enjoy our gourmet breakfast from the buffet every day from 7 to 11 am.
In summer, when the weather is nice, you can sit our on the adjoining terrace.
For our house guests, breakfast is always included in the room price. Drop-in guests are asked to pre-register for their Stegerbräu breakfast in Radstadt.
To get the full picture of our excellent culinary selection, please visit our "Restaurant Menu" page, we`ll tell you what tempting dishes we have as regulars and which dishes are seasonal specialities at the Stegerbräu in Radstadt.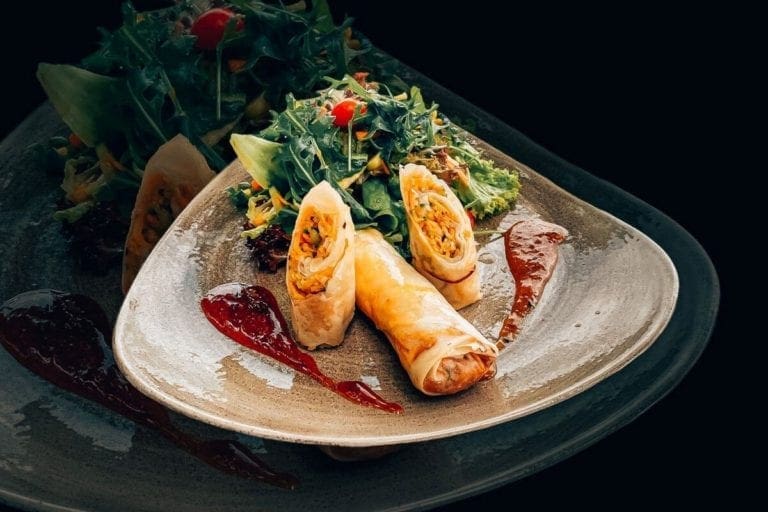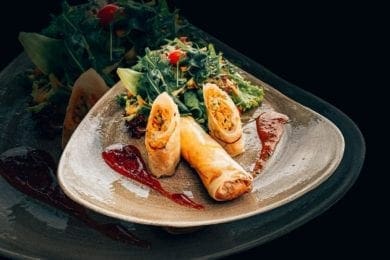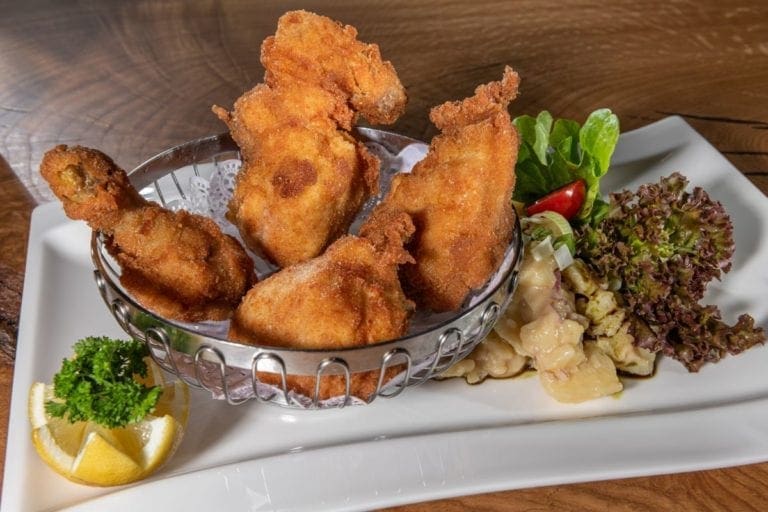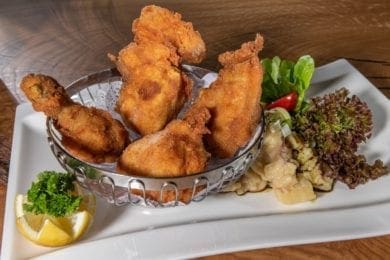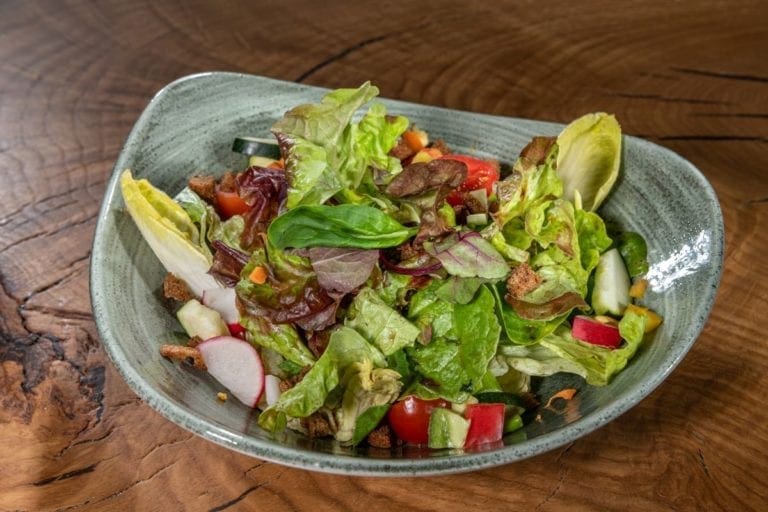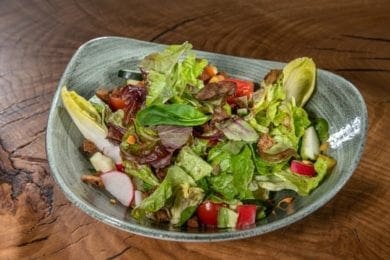 No time for a stop – but still hungry? The Stegerbräu offers a take-away service for their meals when we are open. 
For a quick lunch, we also offer set meals for our regulars. Contact us – we will be happy to add you to the Whats-App group for the Stegerbräu regulars' table.