Stoneman Taurista – Lodging in Radstadt
Rooms & offers in your lodging partner hotel Stegerbräu
The Stegerbräu, as a Stoneman Taurista lodging partner, offers you accommodation right in the centre of Radstadt and at the heart of the Stoneman circuit and therefore is an ideal start point for your Stoneman challenge. In addition to breakfast, Stoneman riders can look forward to staying in cosy rooms and can grab themselves a packed lunch from the breakfast buffet. After a demanding and strenuous mountain bike tour, we wil recharge you in one of our à la carte restaurants or you can take a seat in the scenic garden with its heated arbour, where you can enjoy the view of the Radstädter Tauern mountains. You can then relax in the small but well-appointed wellness area. 
Stoneman Taurista Offers 2, 3 or 4 nights
Stoneman Taurista Highlight – 5 days pure MTB-passion
from 31.08. -05.09.2021
Experience the Stoneman Taurista in company in Salzburger Sportworld. Let Ernst – a member of the Stoneman Taurista core team and head of TauernbikeTours – guide you through this excellent MTB challenge.
This package deal price per participant for the guided Stoneman mountain bike tour "5 days of pure MTB-passion", from 31.08. until 05.09.2021, is only:
€ 379,00 per person in a room with double occupancy:
Surcharges: room single use: € 75,00. |Balcony room: € 25,00   |Overnight tax: € 1,30 per person and day (from 15)
You will get to tackle the Stoneman Trail, in a well-prepared format and guided by Ernst. An experience with breath-taking panoramas, beautiful trails, meadows and lakes. A starter package Trophy with a bronze stone will be raffled off among the participants. On Wednesday, Ernst invites you to a leisurely group ride to get to know each other, including a stop for coffee and cake and the tour will be discussed over dinner. The package has other great extras ready for your. See more under inclusive services of "Pure MTB passion".
Included services
5 nights accommodation with all services of the Stegerbräu "Breakfast-Plus-Board" 
including Stoneman Starter-Card and GPS-data for the route 
1 x free entry to the Therme Amadé swimming pool in Altenmarkt 
4 days guiding with Ernst: 
 Wednesday: after breakfast, meet with Ernst for a leisurely "group tour" and getting to know each other, including a stop with coffee and cake
On Wednesday evening: dinner at the Stegerbräu Restaurant with a 3-course menu, including 1 drink with the meal. Afterwards Ernst will provide you with information on the upcoming bronze tour
A draw for a Bronze starter package among the participants, including the Trophy with a bronze stone
Thursday: first tour with checkpoint Sattelbauer and Hochgründeck
Friday: second tour with checkpoint Rossbrand and Mandlberggut
Saturday: third tour with checkpoint Forstau and Oberhüttensee and then down to the beautiful Johannes waterfall.
Saturday evening:  a gentle finish with a photo on the finishers and a chance to chat about your experience in your host Chistian's private wine cellar. 
Sunday:  once again a hearty breakfast from the buffet, before you start your journey home or use the day individually.
A nice souvenir for the Stoneman Ride is the popular Stoneman Trophy, which you can purchase directly on site (unless you are the winner of the draw). The trophy consists of an exclusive wooden base and the steel Stoneman figure as well as a stone cut from the rock of the Tauern (€ 40.00). Those who already own a trophy take home only the stone alone as an add-on (€ 20.-)
Day 1:  Sattelbauer – Hochgründeck
We start from the Hotel Stegerbräu and cycle along the Roman Way to Altenmarkt, after which the road has a few hairpin bends to Winterbauer Hotel – then on gravel roads and forest paths to the 1st Checkpoint at Sattelbauer, where this beautifully located mountain inn invites you to take a short break. From 1280 m above sea level, we cycle downhill to Flachau. From here the new C-Edition route first leads along the bike path to Wagrain, followed by the ascent over the Ginausattel to the 2nd checkpoint – not particularly steep, but a long ride to top of the Hochgründeck ridge at 1800m. We have earned the break here and enjoy the wonderful panorama – before we ride down to Eben over the Aigenberg and return to the Hotel Stegerbräu in Radstadt.
Day 2:  Trail across Rossbrand and Mandlberg
Fully recharged by the breakfast buffet, we go from Radstadt to Altenmark and from there up to the Reitlehenalm – over gravel and a charming forest trail we then conquer a sharp push section until we come via moorland paths to the Rossbrand high plateau – our Checkpoint 3. The effort is rewarded with a 360 ° panoramic view and of course we get to enjoy that while taking a break. From the Rossbrand it goes on a variety of natural trails towards the Papageno ski lift and Schörgi Alm hut and finally on to Checkpoint No. 4 – the Mandlberggut distillery. This alm restaurant not only offers homemade treats to eat but is also a schnapps and mountain pine distillery. From the Mandlberg, the trail then goes downhill to Mandling and over the Taurachweg back to Radstadt – past the golf course and then back to the hotel.
Day 3:  The Kings Tour with the Tauern crossing
Cycling together from Radstadt along the Enns cycle trail to Mandling – from there over the Eibenberg to Forstau to Checkpoint No. 5 and on to the Vögei Alm. Make sure to fill up with water, because here's a demanding ascent to Oberhüttensee (Checkpoint no. 6). A really idyllic place. The mountain lake may be ice cold – but some dare to jump into the water, others are content with a foot bath. We need to recharge our batteries, because then a sweaty ascent awaits us, including an approx. 45 minute pushing and carrying section over the Seekarscharte (highest point at 2100m) to the top of the pass in Obertauern – our Checkpoint no.7.
When everyone has inhaled enough mountain air and enjoyed the alpine mountain views – it's downhill on a varied trail to the Gnadenalmen (Checkpoint no. 8). We then take a short detour to the beautiful Johannes waterfall,a must see, before we go via the Mayerl alm to Untertauern and then the bike path past the golf course to reach our destination at Hotel Stegerbräu.
What is the Stegerbräu Breakfast-Plus-Board?
accommodation in your booked room
rich breakfast from the buffet
packed lunch which you pack yourself from the breakfast buffet 
free use of the wellness area with sauna, steam bath and infrared cabin
bathrobe on request during your stay
free Wifi access throughout the hotel
lockable bicycle room 
wash-place with garden hose to clean your bike
possibility to store your luggage by early arrival or late departure and to take a shower after check-out in our wellness-area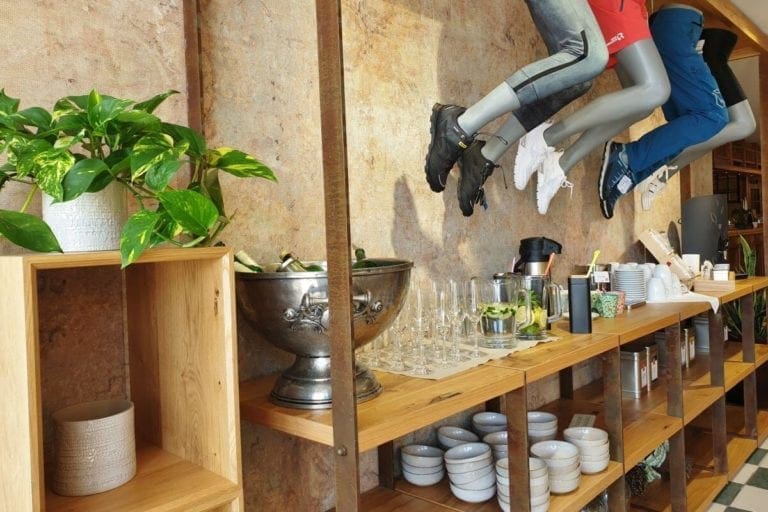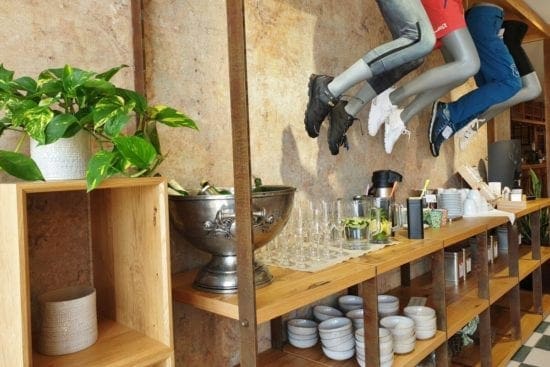 By the way..the bike specialist  Tri-Alpin" is your Stoneman service partner on site.  We usually serve breakfast from 7.30 am to 10 am. For Stoneman participants, however, we are happy to be flexible and prepare for your desired start time and then offer the option for an earlier breakfast from 7.00 am or to provide you with a packed-lunch instead of breakfast  – so that you can start your Mountain Bike Challenge at any time.
LUNCH or DINNER – your furhter catering options
Further catering options:
To be flexible in your day planning, you can choose to eat à la carte (pay as you go) or book our half-board "My Menu" for a fixed price of € 17,00 per menu/day, including 1 drink with the meal – and this you can book daily right at the hotel.
The Stoneman Taurista mountain bike trail
The 134 km Stoneman Taurista goes past a host of beautiful natural features in Salzbourg Sportworld and has a challenging 4,500 meters of climbing to overcome. a memorable experience of every mountain biker. The impressive mountain scenery around Radstadt, Altenmarkt-Zauchensee, Flachau, Wagrain-Kleinarl, Forstau and Obertauern creates a stunning backdrop for this extraordinary mountain bike adventure.
The track is designed as a circuit and there are 3 evenly spaced stages. The Stoneman Gold, Silver or Bronze Tour are all the same route but just depends on whether you want to complete in 1, 2 or 3 days – to suit your fitness and ability level.  The trail can be ridden individually by cyclists looking for a challenge, without the stress of competitive pressure.

Frequently asked questions
From arrival to departure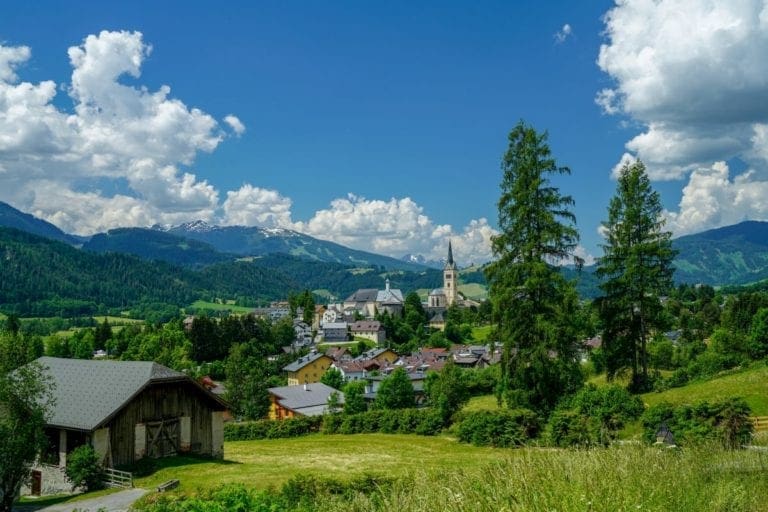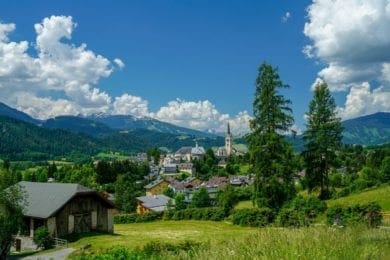 Radstadt is a small historic town with an old center but modern inner city design. Pleasure cyclists will also find beautiful cycling tours on the well-developed cycle path network. There are also beautiful MTB bike and e-bike tours that can be combined very well with bathing fun at one of the surrounding bathing lakes or a rest at an alpine hut. The holiday activities in the enchanting landscape around the Radstädter Tauern are versatile and there are numerous excursion destinations nearby.
Demanding mountain bikers who ride the Stoneman Taurista and have a little more time afterwards will find even more challenges with the single trails in the immediate vicinity, such as with the Hirschleitentrail in Kleinarl, the Reiteram Trails or the trails in the Bikepark Schladming.
We look forward to hearing from you and to answer your requests.