GOLF HOLIDAYS IN RADSTADT – SALZBURGERLAND
Accommodation and Offers from the Hotel Stegerbräu, your golf partner
Would you like to take a golf holiday in Salzburger Land? It`s so easy – Pack your clubs and come and visit us here in Radstadt, ideal for golf holidays. In the Golf Partner Hotel Stegerbräu you can combine your passion for golf with other activities such as hiking and biking  while discovering beautiful locations.
Golf holidays in Radstadt, in the Stegerbräu, that means living in the centre of Radstadt, enjoying Austrian cuisine and local delicacies in a beautiful location, relaxation in the wellness area and 25% discount on the green fees at the Radstadt golf course. Look forward to a stay in a wonderfully versatile holiday region. The golfer will find excellent facilities at the 27-hole at the Radstadt golf course,  which caters for all ability levels and this is not the only beautiful golf course in the region as Radstadt is located in the border area of the Salzburger Sportworld and the Dachstein-Schladming region. It is enhanced by the rejuvenating alpine scenery all around and offers you an ideal start point for all manner of holiday activities.
PACKAGE DEALS FOR YOUR GOLF HOLIDAY IN THE STEGERBRÄU
The golf packages always include the Stegerbräu Breakfast-Plus, which also offers a packed lunch when you stay 2 nights or more and includes the specified green fee. Our BONUS deal four your golf holiday in Radstadt is a 25% discount on the green fee for the Radstadt golf course, and 20% for the Lungau golf course as a Stegerbräu guest. Our packages can be extended at any time. Just let us know your desired period and we will make you an individual offer.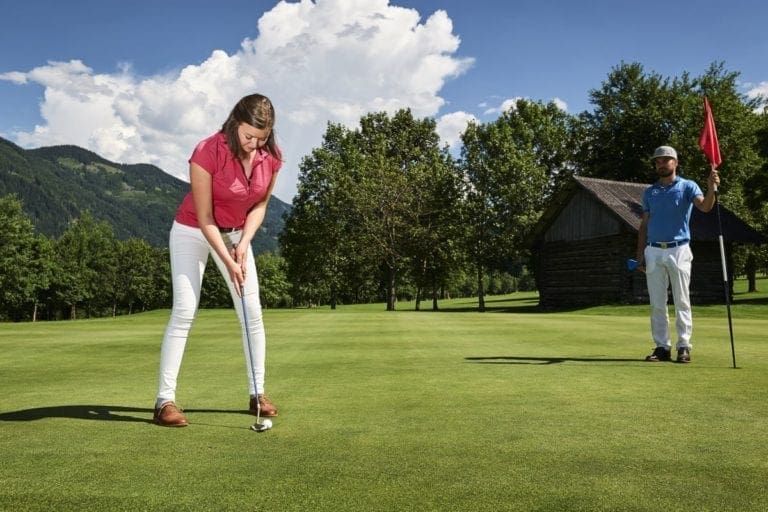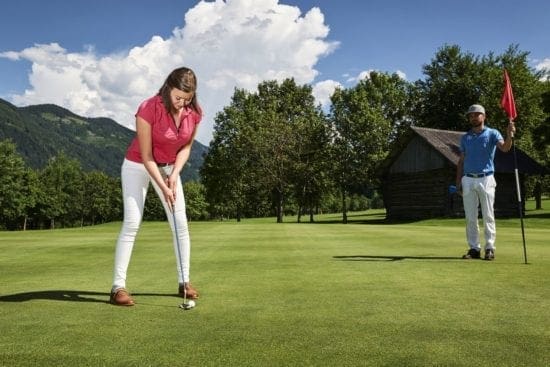 | Mini Golf Break - 2 nights | incl. 2 x green fee | |
| --- | --- | --- |
| from 06.05. -31.05. & 01.10.-31.10. | from € 252,00 per person | view package |
| from 01.06. to 30.09. | from € 278,00 per person | view package |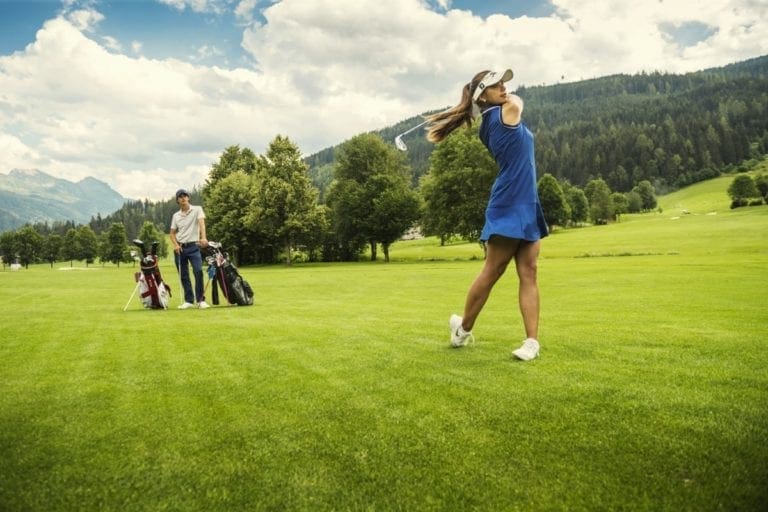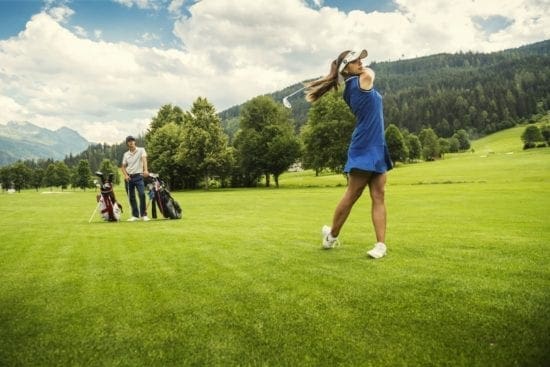 | 4 nights Golf time-out | incl. 3 x green fee | |
| --- | --- | --- |
| from 06.05. -31.05. & 01.10.-08.10. | from € 418,00 per person | view package |
| from 01.06. to 30.09. | from € 461,00 per person | view package |
Notes on the Packages

If the stay coincides with a seasonal overlap, the online booking system will not display an offer. If this is the case for the dates you are looking for – please contact us. We would be happy to send you an individual offer by e-mail. The specidied "from prices" are valid per person sharing a double room. There is a surcharge for single, multi-bed or balcony rooms. The overnight tax is not included in the price and has to be paid extra: until 31.07. at € 1,30 | from 01.08. at € 1,90 per person per day (from 15 years old).
Get a taste of golf, learn to play golf or improve your game
The GOLF-ACADEMY in Radstadt
The right people to contact when it comes to golf lessons, golf school, golf taster session or golf training are the PGA Professionals Hans-Peter Bacher and Alfred Rogy, who offer first-class golf lessons in their golf academy, whether for the golf beginner or a top player.
The course program, with the Intensive Course I, II and III – is designed to cater for the golfer from beginner to handicap player and in addition, the Golf Academy naturally also offers individual or partner lessons, taster courses or a short trial lesson and much more.
The green fee for the 18-hole championship course is already included in the golf packages offered. You can find all green fee prices in the price table. Prices for children and youth on request. Green fees that have already been reduced are not additionally discounted.
Greenfees 2022
valid for GC Radstadt
CHAMPIONSHIP COURSE
regular price
reduced price
18 holes with gondola ticket May and October
(10.30 am to 3pm)
instead € 81,00
€ 61,00
18 holes with gondola ticket and starting-gift June to September
(from 10am to 5pm)
instead € 96,00
€ 72,00
18 holes from 4 pm
instead € 61,00
€ 48,00
9 holes
instead € 66,00
€ 53,00
ACADEMY COURSE
9 hole par 3 (Driving Range)
instead € 36,00
€ 27,00
Cancellation conditions after booking your tee time:
Cancellation more than 6 days before the day of your booked tee time are free of charge.
For cancellations 6 to 4 days before tee time, 30% and
from 3 days up to the day before, 50% of the green fee will be charged.
In the case of cancellation on the day of the tee time and in the case of no-show, the full green fee must be paid.
Changes or cancellations can be made online up to 6 days before tee time, after that, please contact the secretary +43 6452 5111.
If you want to play a few rounds on other golf yourses, we recommend purchasing the Golf Alpin Card, which you can buy for 3, 4 or 5 green fees from the Radstadt Golf Club and gives you the choice of over 40 golf courses in Salzburger Land and Tyrol. The price is reduced by an average of 20% compared to the regular green fee:
5 green fees 380 Euro
4 green fees 308 Euro
3 green fees 234 Euro
The card is also valid in the following year of purchase and can be used by 2 people at the same time, it is also valid without restrictions on Sundays and public holidays and in the high season. The Golf Alpin Card is available from the Radstadt Golf Club, is personalized and non-transferable.
All details about the selected golf courses can be found at www.golf-alpin.at
Would you like to enjoy our traditional cuisine for lunch, in the evening or just for snacks between meals? With our flexible catering options, you simply choose, according to your needs,whether you prefer to dine à-la-carte  or book "My Menu" – a 3-course menu at a fixed price. 
Find out more about the 18-hole championship course and 9-hole academy course, the Birdie-Jet gondola lift, practise options and club facilities or discover suitable training courses from the Golf Academy.  The videos provide a good overview.
We can also be booked online. Enter the desired period and the availability will be checked and then you can select an offer or room. If you have any specific questions or requests – please contact us directly. We would be happy to prepare a completly individual offer for you.
When you stay at the Stegerbräu, you are right in the centre of Radstadt, a charming, medieval town with old town houses and a modern inner city area. The Radstadt golf course is only 2.2 km (5 minutes by car) from the hotel. There are some parking spaces directly at the hotel (reservation not possible). However, if there are no available parking spaces beside the hotel, it is possible to unload at any time in front of the hotel and you can find further free parking spaces in the public parking areas – the closest parking spaces are only 250 m from the house. A charging station for electric cars is only a few steps from the hotel – you can also plug in your charging cable in our parking lot.