Sport, Fun & Adventure
A great range of activities for your summer holiday in Radstadt
In Radstadt the majority of our guests love hiking, biking, golf as well as exploring our many tourist attractions. The 3 star Hotel Stegerbräu in Salzburgerland makes it easy to choose a diverse activity programme for your holiday. Radstadt has so much on offer as does the local area.
Be Active & Sporty in Radstadt
Radstadt offers the following to their active guests:
Alpine open air heated swimming pool & a 40m long giant slide
Sports ground with 7 tennis courts & tennis training wall
Minigolf course, skater park, 2 summer curling alleys
Are you looking for something a little more adventurous, to create an adrenaline rush?
Take a look at our outdoor activities, pools & swimming lakes as well as horse riding opportunities.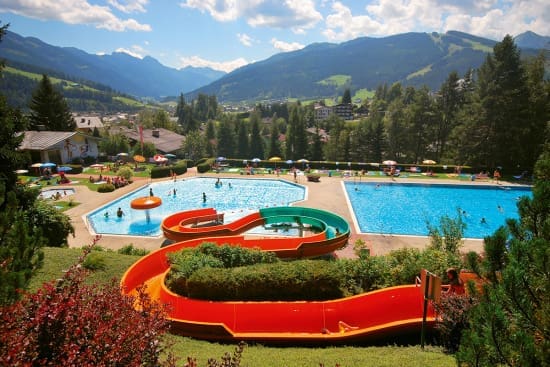 Even in the mountains, it is nice to cool off on a hot summer day with a swim and there are plenty of places to choose from in and around Radstadt:
Eben swimming lake (approx. 7 km) with water slide, paddling pool, diving area…
The organically built swimming lake at Seepark in St. Martin (approx. 19 km) with 17,000 m³ of spring water and many attractions
The refreshingly cool swimming lake at Flachauwinkl (free entry) (approx. 15 km) , directly on the cycle path with a petting zoo, pony rides, adventure park, high ropes course with a 150 m long Flying Fox which goes right across the lake.
The small Reiteck swimming lake (free entry) in Reitdorf bei Flachau
The Pichl swimming lake (13 km), one of the cleanest swimming lakes in Styria, just a 12 mins drive from Radstadt
Small but sweet is the Untertaurer swimming pond above the deer park in Untertauern, a well-known destination for kids or for cycle rides. Just 10 mins drive away.
Most swimming lakes also have kid's playgrounds, a beach volleyball court as well as a restaurant or hut offerering meals or snacks. Your Salzburger Sportworld Card gives a disount for those lakes with an entry fee in Salzburger Sportworld. The Swimming Lakes Reiteck in Reitdorf and Winkl in Flachauwinkl have free entry.
As these lakes are all so nearby, they make good destinations for bike trips. It is not uncommon for the idyllic high alpine lakes to recieve a visit from walkers and bikers looking to cool off.
Salzburgerland is well-known for its lakes especially Fuschlsee, Wolfgangsee, Mattsee, Trumer See or Zeller See. All of these lakes are great to visit with their surrounding villages.
The Therme Amadé is just 5 km away in Altenmarkt and offers year round swimming fun with a sauna and wellness oasis on the side. Your guest card gives you about 20% discount on a 4-hour pass or a full day card.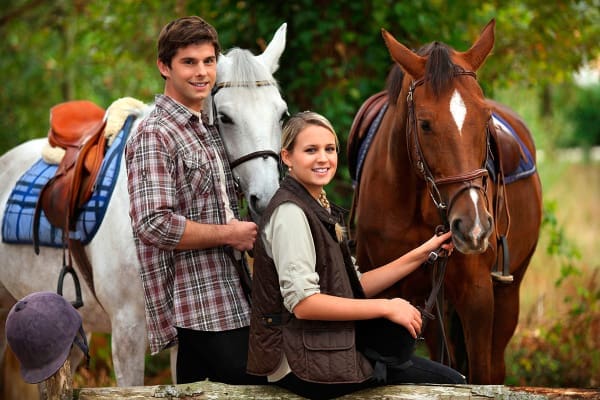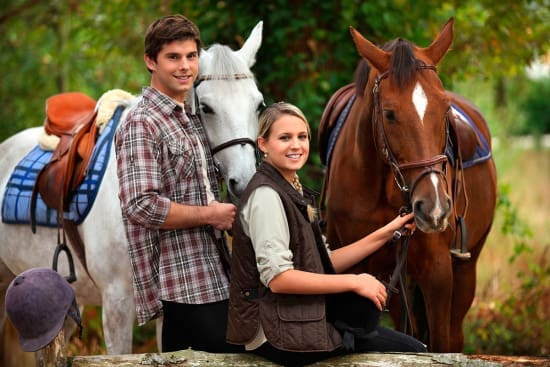 Horse riding fans will love Radstadt and the Salzburger Sportworld with its 160 km network of bridleways ranging from 850 m to 2,000 m above sea level, ideal for a fun ride whether it is a gentle trot along the river and through the meadows or a gallop through the forest.
There are several riding stables nearby that offer everything from riding on the lunge line pony rides, riding in an arena as well as trail riding.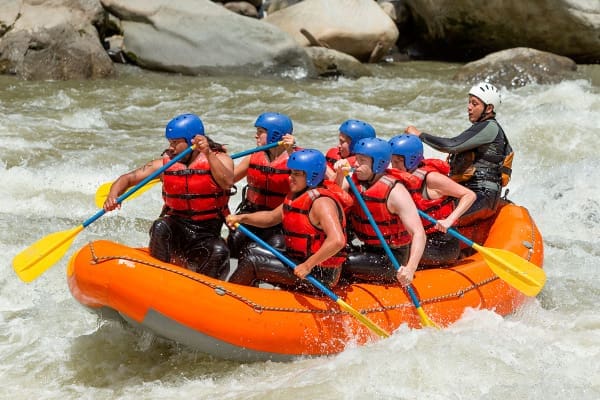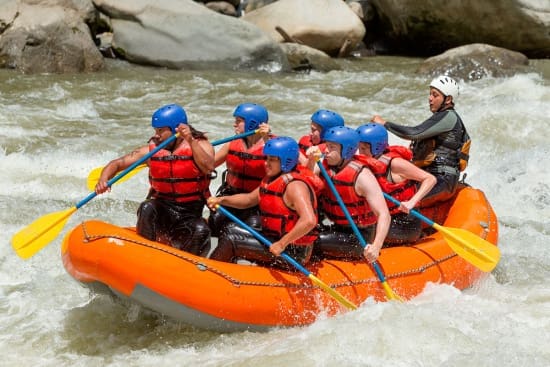 Fun sports are in fashion, try your hand at mountain carting or summer tobogganing down the mountain. Canyoning lets you abseil over a waterfall, slide down the rocks or jump into a mountain pool. Rafting or kayaking through white water is a real adrenaline rush. Test your courage with climbing or at the high ropes courses or test your skill at the 3-D Archery courses.
Why not explore your surroundings on a Segway tour for something new. Our small guests love the mini-quad course or the summer toboggan run on rollercoaster rails.
The huge range of outdoor activities and fun sports in the local area of Salzburger Sportworld and the Schladming-Dachstein region really make adrenaline junkies' hearts beat faster.
For the full details, please contact the providers directly: Here are a few links to help you with your search.
Some activities are subject to weather, age limits, height limits etc. They came also have set rules and required clothing such as strong, grippy shoes. You cannot put a price on special experiences like these, because with so much adrenaline, excitement and fun, real memories are made, fears are overcome and skills are improved.
Cultural Events & Weekly Programme in Radstadt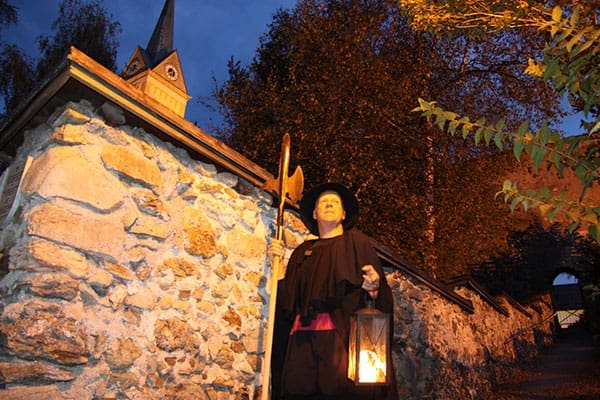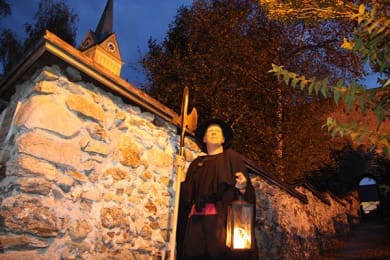 The Radstadt Culture Society "Das Zentrum" together with the Cinema Club has for many years guaranteed good films. Every Wednesday, there is a quality film shown in the tower. In July and August the films are shown outside in the sheltered courtyard of the old council offices if the weather is good.
Discover the history of Radstadt at the Museums in the Kapuziner tower & Schloss Lerchen and see how the locals used to live and work.
Guided walks, a guided tour of the "city" as well as a historical tour of the city walls with the Radstadt night watchman are regular features on the weekly programme organised by the tourist board.