IInfo about your visit to the Stegerbräu Restaurant
FAQ: Where to park in Radstadt? Can I bring my dog? Is there a disabled toilet?
Parking spots for cars and motorbikes
There are a few parking spaces on either side of the Hotel, which are available free of charge. Please understand that it is not possible to reserve these. There are also a few covered parking spaces for motorbikes at the back, behind the breakfast terrace.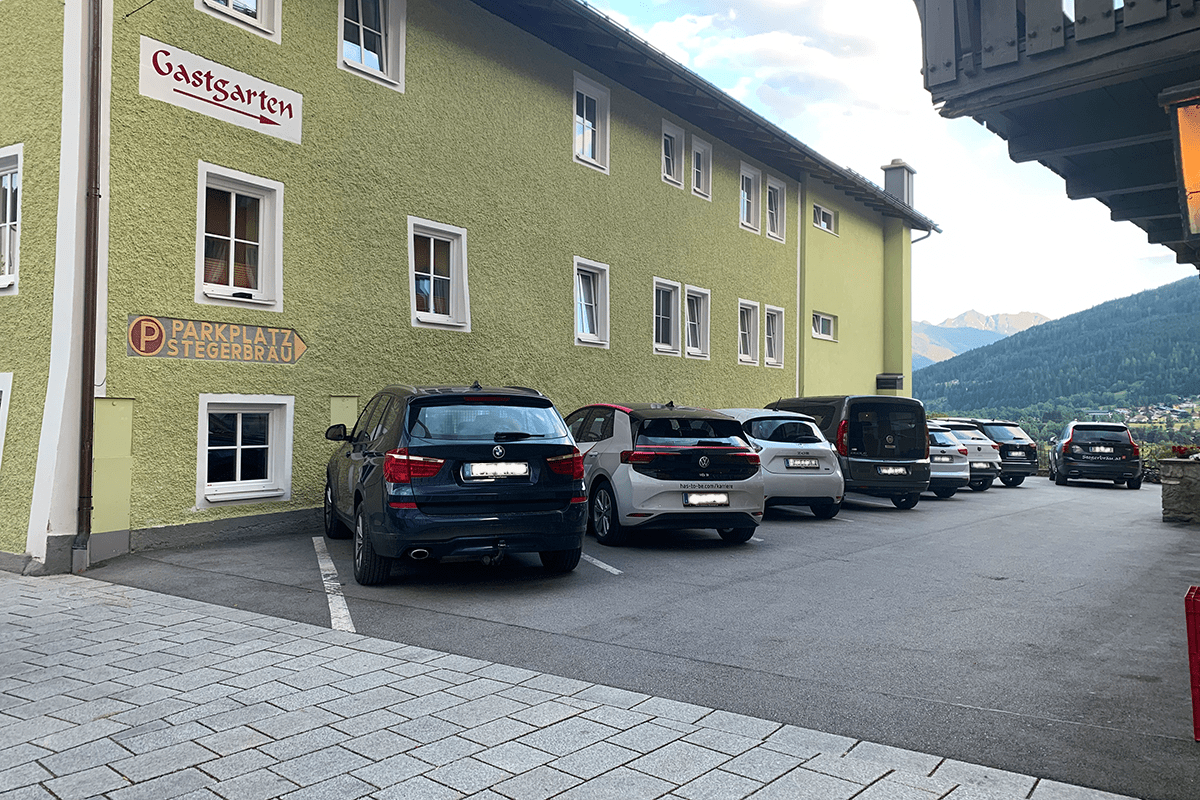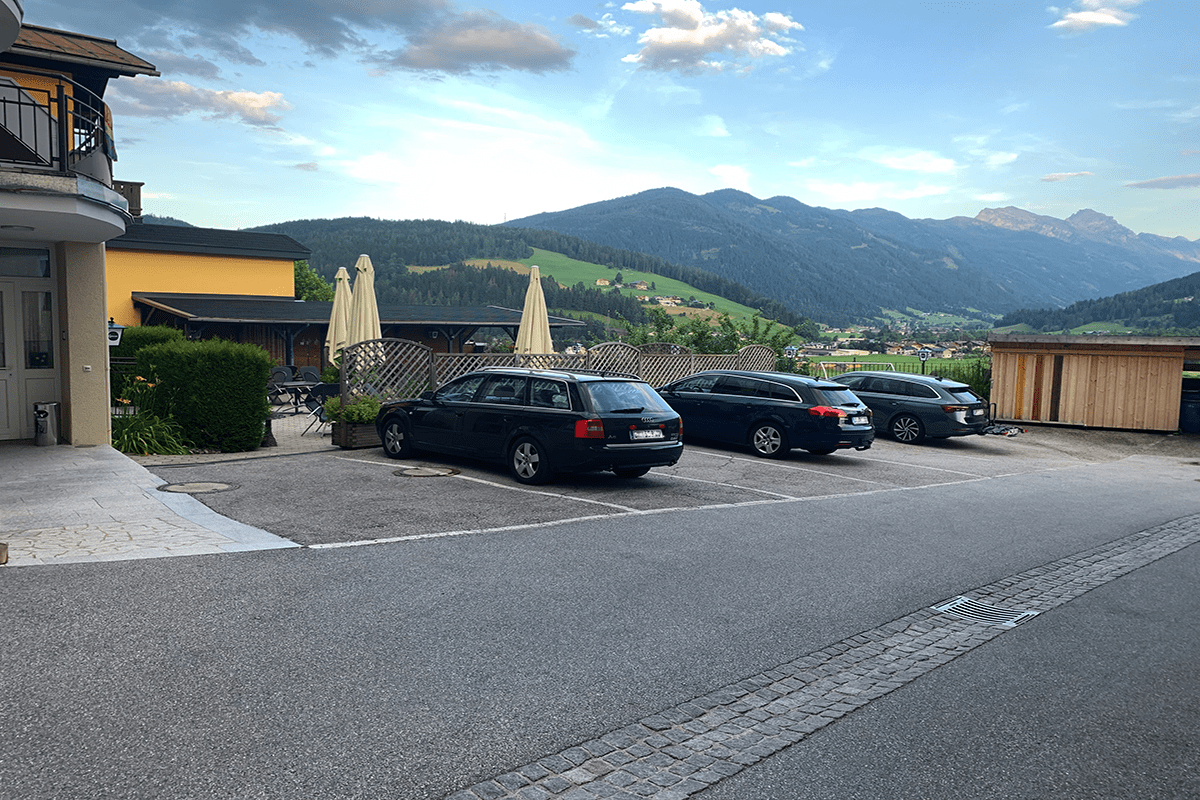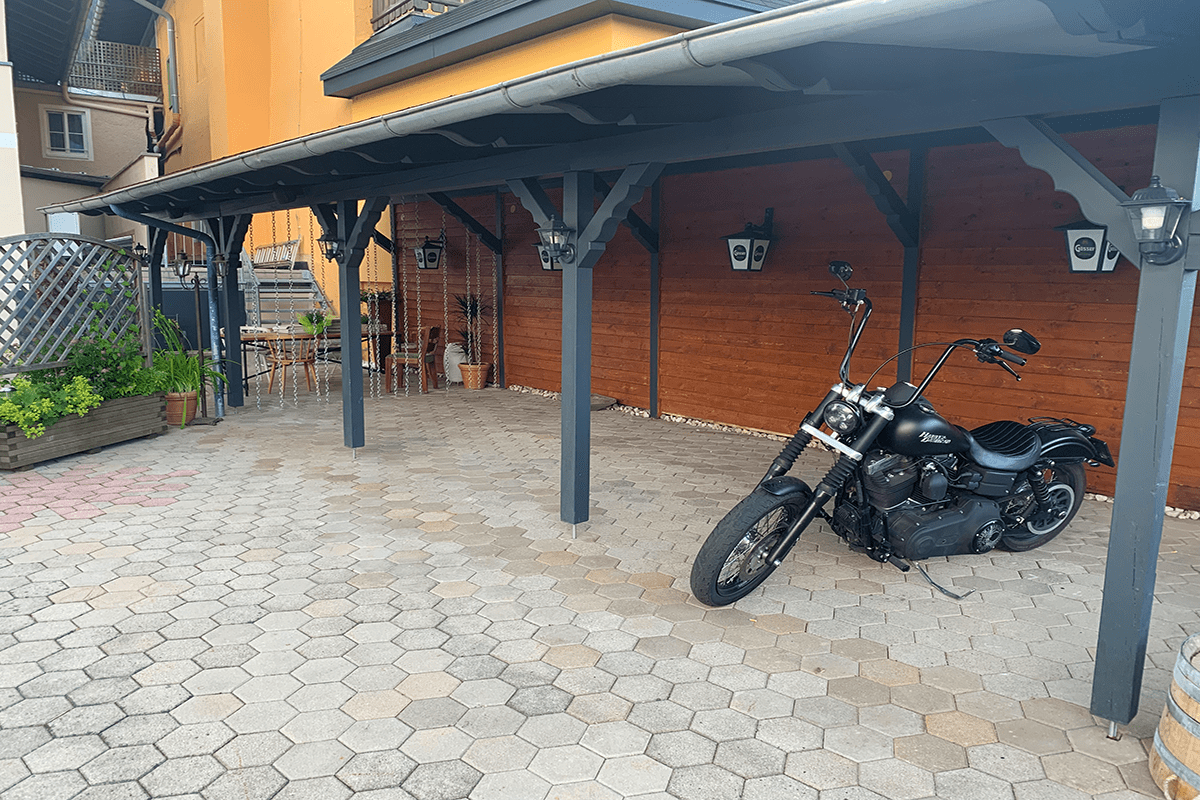 What if the hotel parking is full?
Do not worry. Outside the city walls, there are free public parking areas. The closest public car park "P5". is only 250 m from the Hotel and Restaurant Stegerbräu in Radstadt, just past the the Doctor's surgery. Hotel guests can also always use the hotel unloading bay to organise their luggage and then park the car at the public car park.
Everywhere inside Radstadt's city walls is a short-term parking zone. This is marked with blue lines and you must display a parking disc to prove you have parked for 90 minutes max. The short-term parking regulations apply to the following times:
Monday to Friday: from 8 am to 12 am and between 2 pm and 6 pm
Saturday: from 8 am to 12.am
Apart from these times – (incl. Sundays and Bank holidays) it is possible to park for longer periods in Radstadt's city centre within these short stay places.
Please note: The short-term parking zone is checked regularly. We do not pay any parking tickets for our guests.
There are also 2 bus parking spaces in the nearby public car park P5 (250 m from the hotel)
Disabled Toilets in our wheelchair friendly a-la-carte Restaurant
Our a-la-carte Restaurant in the Stegerbräu Hotel, has disabled toilets conveniently located next to the restaurant on the ground floor.  There are no steps to navigate, making it wheelchair friendly. This spacious facility is also home to the baby changing table, giving parents a convenient private place near the restaurant.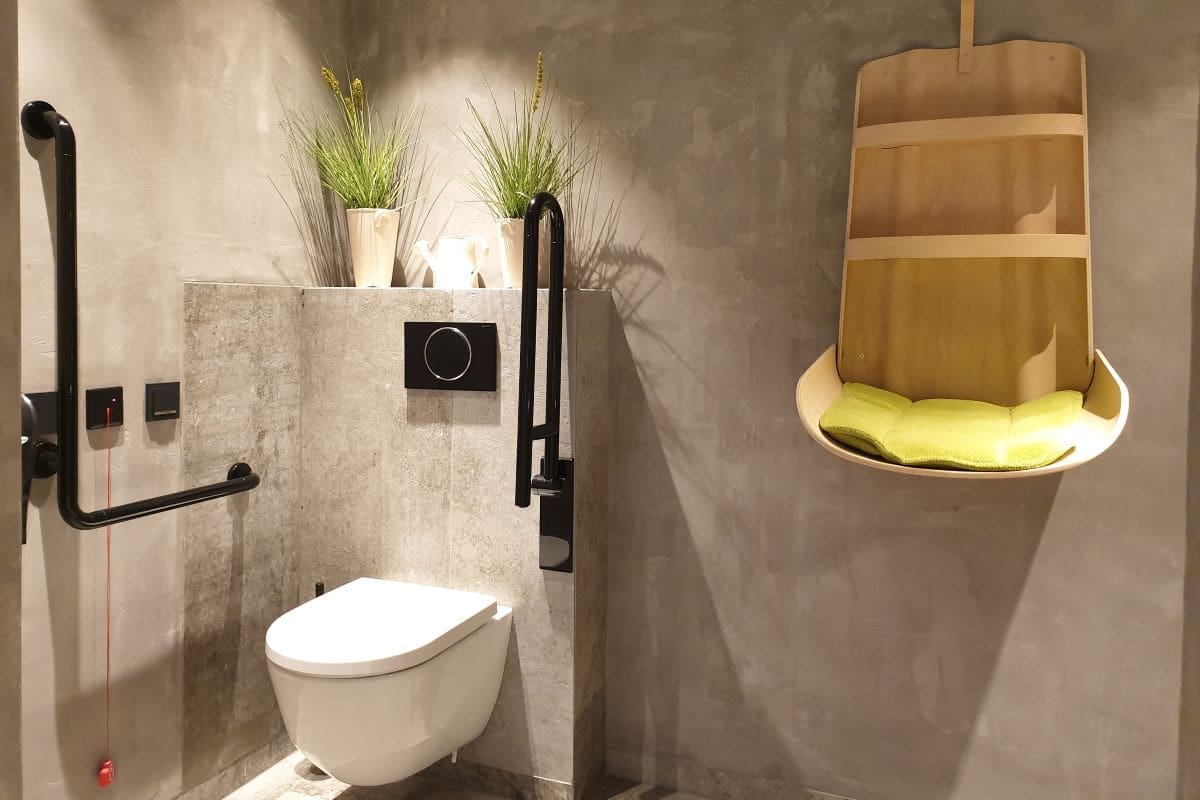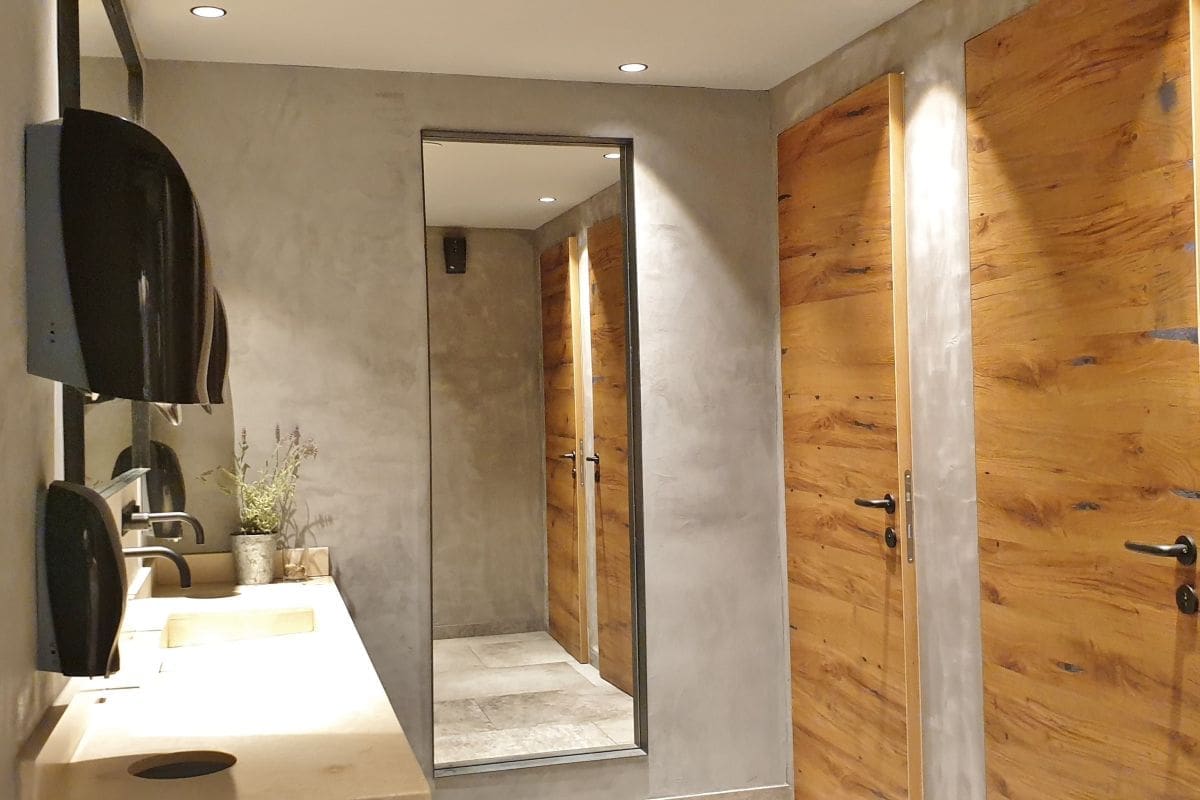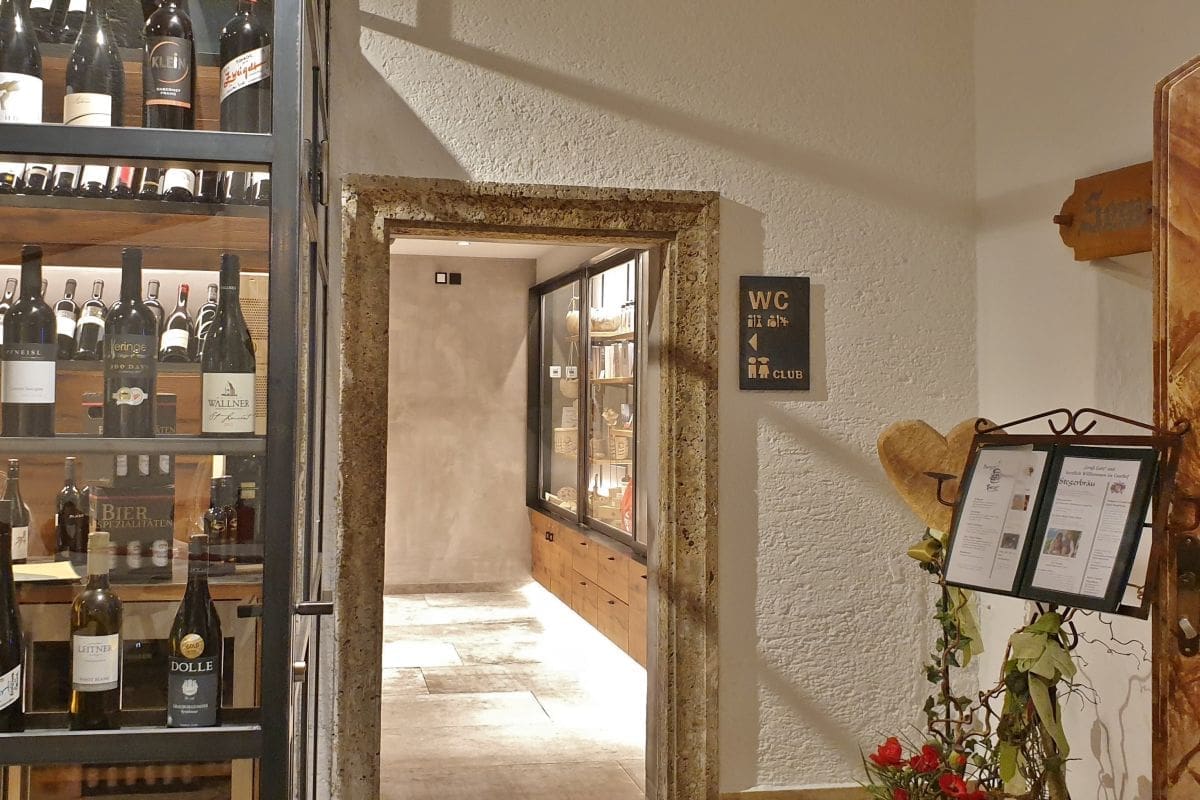 Please note: our separate Panorama breakfast restaurant – in the right part of the house, is not yet wheelchair friendly as the restaurant and the toilets are only accessible via a few steps. The breakfast terrace – which is attached to the breakfast restaurant – can be reached in summer, from outside via the parking lot to the terrace without steps.
Where can I take my dog in the Stegerbräu Hotel?
We are a dog-friendly hotel and restaurant in Radstadt, where dogs are generally allowed. We ask for your understanding that your four-legged friends are not allowed everywhere. There are a few restrictions and we ask you to note the following:
Dogs are allowed in the a-la-carte restaurant and in the guest garden
Dogs are not allowed in the breakfast restaurant, in the dining room or in the Jäger Stüberl parlour.
We will make exceptions by prior arrangement if possible, so that you can take your dog with you to breakfast in one of the separate parlours in front of the breakfast restaurant.
You are welcome to take your dog with you onto the breakfast terrace in summer.
If you are planning an overnight stay with your dog at the Hotel Stegerbräu in Radstadt, please contact us in advance. There are a limited number of rooms where dogs are allowed and we will be happy to check availability for your dates. Your four-legged friend costs € 14 per night.
This might also interest you: