Paul – Radstadt`s Holiday Guide
Your digital local guide for Summer and Winter holidays
Browse, discover and plan online before the start of your holiday or even during it. This is very easy and convenient with Paul – a free web app that is your holiday companion and local guide to Radstadt, right in your pocket. The web app works on any device (desktop,tablet or smartphone) and provides lots of information and tips in and around Radstadt, tailored to your holiday dates.
Search for ideas – find fun things to do – plan holiday activities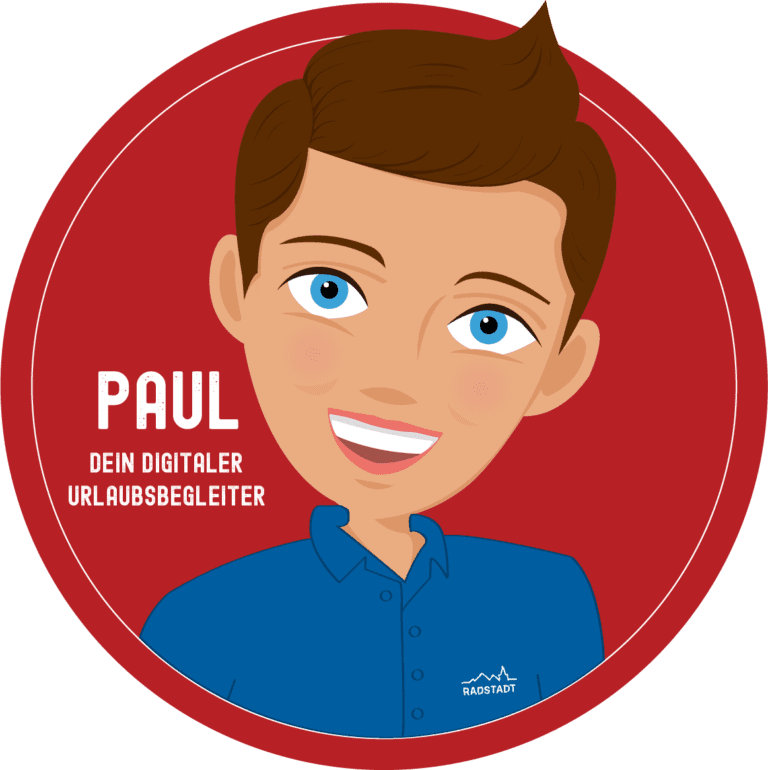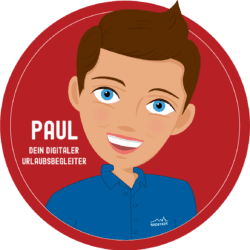 Events during your stay
Sports & recreational activities
Tour suggestions & routes, including maps
Mobility & Traffic
Places to see
Food & Drink – restaurants that are open and where to find them
Infrastructure, weather and webcams
AND find out about the advantages of the Sportworld guest card, which can also be loaded onto your mobile phone as soon as you are registered at the hotel.
Let Paul help you with your holiday planning and discover the many possibilities that Radstadt has to offer. All you have to do is fill out the form – you will then receive an e-mail with the link and you`re good to go.
GOOD TO KNOW: Paul is a progressive web app (no need to download it) and works like a website but with all the functionality of an app and the content is also available offline. You can also simply add the app as an ICON on the start screen and always have it at hand. If you do not receive an email after submitting the form, please check your SPAM folder.
Paul can help you to make the most of your holiday with his activity planner which includes a watch list in which you can save everything that interests you so that you can call up your selected events or attractions at any time.
Use your guest card wherever you go. As soon as the guest registration is complete after you arrive at our hotel, we can activate the digital guest card for you, you then only need to activate it in the digital holiday companion under the "guest card" item. You will also receive the guest card for all family members or companions who are registered with you.
If you don`t always travel together and would like your family members or accompanying guests to have the guest cards on their own smartphone too then no problem – you only need to "share" the guest cards you have stored with the person concerned.