What is included at the Stegerbräu
 and your catering options for your Summer or Winter holiday in Radstadt
This is where you will find out what is on offer at the Stegerbräu Hotel in Radstadt and which services round off your holiday. No matter whether you book a room with us for an overnight stay in Radstadt, want to enjoy a short break or spend your summer or winter holiday with us in the Salzburg region, the hearty Stegerbräu breakfast is always included in the room price.
All Stegerbräu guests get to enjoy the following:
Accomodation in comfortable rooms
The Stegerbräu Generous Breakfast Buffet from 7:00 to 11:00 am. This allows sleepy heads to enjoy their breakfast in their own time. 
Daily relaxation in the Wellness Suite with sauna, steam bath, infrared cabin. Available trough pre-registration at reception, with flexible opening times.
Towelling robe available for free use on request – simply collect from reception
Free WIFI throughout the building
Our attentive service and warm hospitality
Further benefits when you stay with us
Kids`playroom on the ground floor, near the restaurant
Mini kids`play area just below the garden area in summer
Lockable Bike and Ski cellar with boot dryers
When arriving by train, free transfers from Radstadt station
Luggage depot with changing facilities and showers, for our guests to use on their day of arrival/departure for a maximum lenght holiday
A huge selection of leaflets as well as handy tips on what to do during your stay
SalzburgerLand Card – regional discount card – can be booked online in the Hotel
Your Holiday plus – the special extra from Stegerbräu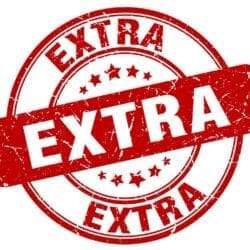 What our PLUS stands for in the breakfast plus accommodation (included from 2 nights)
In Summer, as a PLUS, you get a packed lunch: Ideal when you are out on a hike, bike tour or just visiting one of the many local attractions. The breakfast buffet has sandwich bags available so you can create your own.
In Winter, as a PLUS, we offer our Ski Tea: Enjoy our ski tea in the afternoon after fun on our slopes. with a selection of sweet or savoury snacks, from 4:00 to 5:00 pm in the Bräusaal restaurant.
Other Summer benefits
free guided bike tours (not including bike rental)
1 x mini bike tour and 2 x MTB-tours, from the 3rd week in May to mid October
Free walking poles rental (as long as they are available)
Free entry to Radstadt`s charming open air pool
Golfers enjoy a 25% green fee dicount for Radstadt golf club
Our Winter benefits
Free Skibus-Shuttle from approx. mid December
The shuttle runs from the town square to Radstadt, Fageralm-Reiteralm and Obertauern
or from the Post Office: to Zauchensee, Flachau-Flachauwinkel
a discount with your guestcard for night tobogganing in Radstadt – from approx. mit December, every Tuesday and Thursday with enough snow
We are happy to issue you with a Salzburger Sportworld Card free of charge if required. It is your guest card and offers you small discounts for sports and leisure activities, reduced admission to the Therme Amade in Altenmarkt as well as summer lifts in the Salzburger Sportworld region or night tobogganing in winter. The guest card also offers free entry to the outdoor swimming pool in Radstadt and gives you access to the hiking bus for just € 1.- each way.
Catering at the Hotel Stegerbräu
Bed and Breakfast |  a-la-carte meals |  Half board "My Menu"  

Would you like to have lunch or dinner with us, or maybe both? With pleasure – We are happy to offer flexible catering options year round except in October. 
In the Stegerbräu, hotel and restaurant are united under one roof, so as well as enjoying our breakfast, you can choose to take your other meals with us as long as the restaurant is open.  Enjoy the à la carte cuisine or book the half-board "My menu" at a fixed price. Whatever you want, as you can choose a different option every day, depending on your holiday plans.
As a rule, our restaurant has a day off 1 to 2 times a week – depending on the season.. In  October, during the restaurant break, we are just a hotel garni (bed and breakfast) and offer overnight stays and holidays including all the services of the breakfast plus board.  You can always find information on current closing days here under table reservations. 
Enjoy the A-LA-CARTE Menu in the Bräuküche Restaurant
The Bräuküche restaurant is open from 11 am to 9.30 pm
from 11 am to 2 pm and 5 to 9.30 pm you can choose from the full Bräuküche menu
between 2 and 5 pm there is a smaller afternoon menu
Enjoy classic Austrian cuisine, traditional and international dishes as well as local delicacies, depending on the season. There are also Chef`s recommendations and a dish of the day, which changes daily, to complete the offer.
A 3-course meal with a set price: Adults € 17,00, kids up to 14 years: € 11,00, as a part of the deal with a minimum 2 night stay. Soup or salad selected from the buffet, the main course and dessert are selected from the My Menu list.
Flexibility is key. You can choose to use this service at lunch time or dinner time. Service times: Lunch from 11 am to 2 pm and dinner from 6 to 8 pm
Register for My Menu on a daily basis at reception. Let us know the night before preferably or at the absolute latest in the morning.
in Summer you have 1 drink included with the My Menu. 
Relax in the evening with a good glass of wine from our extensive range, a freshly tapped StegerBRÄU beer or whatever your favourite drink is. You are sure to find a comfortable place to drink it here – whether in the cosy cafè and bar area, in one of the parlours or in summer you can enjoy our beautiful garden with the covered terrace and heated arbour!