Stay safe on holiday
Corona information Radstadt and for your holiday with us in the Stegerbräu
Update per January 24th, 2022
In the province of Salzburg, we are pleased to welcome all protected persons in accommodation and catering establishments again as of 17 December 2021. The lock-down remains in place for persons who have not been vaccinated or have not recovered.
Due to the situation, changes to the Covid-19 measures may occur and we do not guarantee completeness or accuracy, but we do our best to keep the information as up-to-date as possible. Please always check the current regulations in your country before you leave.
Key data on the current regulation
Read here about the Covid-19 rules in our region – the Salzburger Land.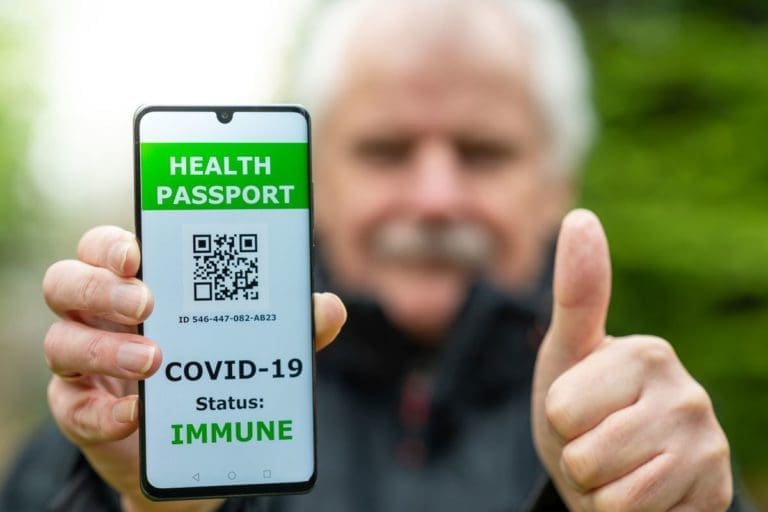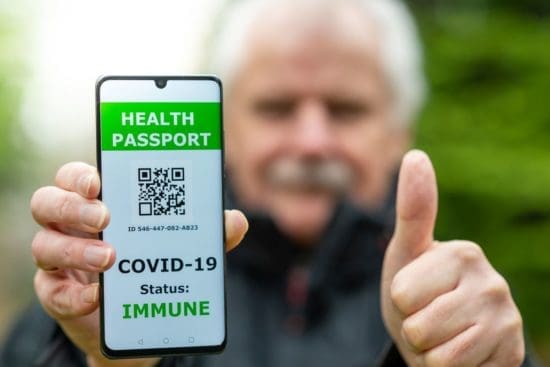 Entry and exit requirements

With the new amendment of the entry regulation, from Monday, 24.01.2022, the countries: the Netherlands, Denmark, Norway and the United Kingdom are no longer considered virus variant areas.
For entry into Austria, the following rules apply, regardless of the country from which the entry is made: 
 2G+ proof – fully vaccinated or recovered plus a negative PCR test, not older than 72 hours. This also applies to children 12 years and older who are fully vaccinated. The only exception: a booster vaccination exempts from the PCR test, as do persons who have been classified as recovered in the last 90 days.
You have to pay for the tests yourself.
If there is no negative PCR test on entry, registration must be made via the Pre-Travel Clearance Entry Form and  a 10 day quarantine must commence immediately, with the possibility of free testing after 5 days.
What is considered as a "Booster vaccination"?
Each additional vaccination dose beyond the "first vaccination series" (recovery + 1 vaccination, 2/2 vaccinations or 1/1 for Janssen vaccination) is considered a "booster". A convalescence (valid convalescence certificate 180 days) that took place in addition to the first vaccination series may also be counted as a "booster".

Please also note the information under "Validity of vaccinations, tests and other evidence". You can also find detailed information on this under: austria.info.
Validity of vaccinations, tests and other evidence

Evidence of a low epidemiological risk is generally provided by:
1-G evidence: evidence of vaccination
2 -G detection: evidence of vaccination or recovery
2.5-G detection: evidence of vaccination, recovery or a negative PCR test
3-G detection: evidence of vaccination, recovery or a negative test (PCR test or official antigen test)
Please note: Antibody tests or rapid antigen tests as well as self-tests (parlour tests) are no longer valid.
Validity of vaccinations:
A full immunisation is only recognised from the day of the 2nd vaccination and then valid for 270 days for the entry to Austria. However, to prove your "2-G" status during your stay in Austria, from 1 February 2022, the validity of your 2nd vaccination will be reduced to 180 days. The booster jab remains valid for 270 days. This new rule includes children aged s12 and over!
Immunisation by single vaccination (Johnson & Johnson): beginning on day 22 after vaccination and then valid for 270 days BUT please note that from 3 January a second vaccination is mandatory and for a stay in Austria, the validity will be reduced to 180 days.
Recovered and vaccinated: Provided there was a positive test for SARS-Cov-2 at least 21 days prior to vaccination, proof of  vaccination is valid for 270 days.  In the case of a subsequent vaccination, at least 120 days must lie in between. For your stay in Austria, the validity will be reduced to 180 days from 1.2.2022.
Further vaccination: may not be longer than 270 days ago and at least 120 days must have elapsed between the second and third vaccination.
Convalescence: proof of an infection overcome in the last 180 days (green passport, medical confirmation or certificate of isolation).
As of February, the validity of the green passport will be reduced from nine to six months. This applies to those who have received the second stitch. For those who have already picked up the third stitch, the validity will remain at nine months until further notice.
Validity of tests: 
PCR test: 72 hours
Antigen test at an authorised centre (e.g. pharmacy or test lane): 24 hours
Antibody tests are no longer valid and please note that Vienna sometimes has different regulations.
"Living room tests": Antigen tests for self-testing are now again valid as a proof in the sense of the 3-G rule (at the workplace) if recorded in an official data system and not older than 24 hours.
Can I use a antigen test as well for another G-proof?  There is one exception for situations where a 2G+ proof is required: If it can be proven that the result of the PCR-test did not arrive in time due to another person's fault, the result of an antigen test for self-testing is allowed.
Tests of school-age children
Here, the Corona Test Pass of the schools is valid (in Austria, this is the Ninja Pass and is equivalent to the 2-G certificate, as long as the regular test intervals are adhered to.
the certificate is also valid on weekends on Friday, Saturday and Sunday of that week.
If similar tests and test intervals can be proven, this is also valid in the school-free period (that means at least 2 times the week a PCR-test) and this is as well valid for children travelling to Austria, who do not have a Ninja-Pass.
Children under 12 years of age do not need proof (except in Vienna, where children up to the age of 6 do not need proof).
Errors excepted.
Carefree holidays & Cancellation Rules

As an addition to the general cancellation policy, our Covid-19 exception policy offers free cancellation up to 48 hours prior to arrival if the following situations occur after a booking has been made:
Due to official restrictions or regulations, there is a travel ban, border closure, ban on entering the country or a renewed lock-down.
AND also free cancellation up to 48 hours prior to arrival for bookings arriving by 23 December 2021.
If a cancellation is made for other reasons, the general cancellation conditions apply. Why does the exception cancellation policy apply up to 48 hours before arrival? This is a small window of time that we need in order to be able to plan at the hotel. Should one of the above situations actually occur within 48 hours of arrival, you can of course cancel free of charge. If a travel ban, travel warning or imminent lock down is announced during your stay, you can leave at any time and we will cancel the remaining days free of charge.
What about a travel warning?
A travel warning for individual travels are not a reason for free cancellation. In this case, the general cancellation rules apply, depending on the holiday period booked. Exception: all bookings up to arrival 23 December fall under free cancellation up to 48 hours before arrival.
What if my booked stay would involve a mandatory quarantine?
Due to the current situation, we ask for your understanding that we can no longer accept free cancellations at short notice. The general cancellation conditions also apply here from the time of booking.
You already have a booking where a quarantine would apply according to the current regulation (regardless of whether for adults or children) and the free, general cancellation period has expired? Please contact us by 15 December to cancel your booking free of charge or to arrange an individual solution. We do hope that new regulations will be available by this date or that the situation can be reassessed.
What if I cannot or do not want to comply with the 2-G rule that will be required in future for a holiday in Austria (fully vaccinated or recovered)?
In this case there is no free cancellation. If you have already booked, you can only cancel free of charge until 15 December.
What if I or someone in my family falls ill with Corona?
A Corona illness is not a free cancellation reason. If you are unable to go on holiday in the event of illness (which includes Corona), this is your own risk, which you can cover with travel cancellation insurance.
Since it is not only official Corona restrictions that can spoil your holiday, we generally recommend taking out travel insurance. You can find a premium calculation (if you already know the price of your stay) and information on travel insurance at Europäische Reiseversicherung.
Europäische" currently also offers cancellation cover in the event of Covid-19 illness or other contexts relating to Covid-19. For a better overview, the most important reasons for cancellation are summarised with a few examples in a separate information sheet. Read more here.
Further links to regulations and entry requirements
Regulation for business travel

Business travelers are generally subject to the 3G verification requirement. However, it should be noted that for entry into Austria, as long as a 2G+ rule applies, the additional PCR test – not older than 72 hours – is nevertheless mandatory for business travelers. Only persons who have been vaccinated 3 times are exempt from the additional PCR test.

We ask you to provide by or after reservation:
Registration for stay in advance by e-mail including a written confirmation from the company that it is a business trip with reasons that cannot be postponed.
On arrival you need a 3 G proof: fully vaccinated, recovered or tested (PCR test – validity 72 hours, controlled antigen test 48 hours)
Please let us know your approximate time of arrival so that we can arrange the handover of the keys. Thanks to a key safe, a late arrival is also possible with prior notice.
For the stay on the occasion of the business trip you can choose whether room with or without breakfast. We offer breakfast from 7 am or by arrangement.
There is a registration obligation in the hotel and additionally the telephone number or e-mail address has to be given.
Mask obligation: at present there is a mask obligation (FFP-2 mask) in all publicly accessible areas.
The visit of the restaurant or wellness-area  is only possible with a 2G-status 
What does a winter holiday in Austria look like after the lockdown?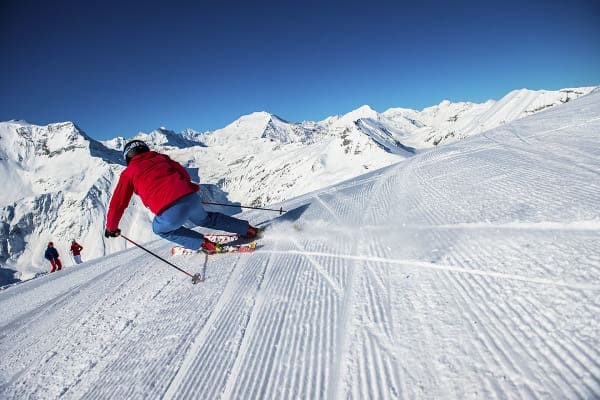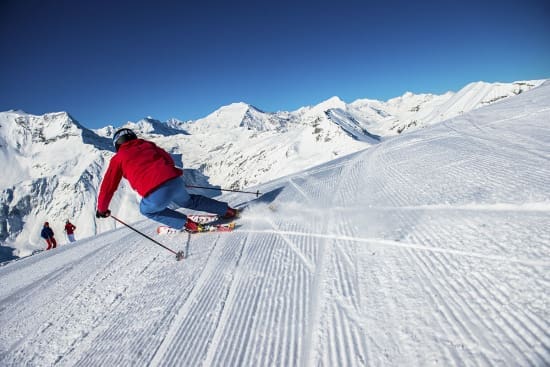 The lockdown in Salzburg, and thus also here in Radstadt and in the Salzburg Sport World, ended on 17 December for all protected persons (fully vaccinated or recovered). A 2-G rule will be the entry ticket. Please note that different rules apply for entry (see entry and exit regulations). 
What is generally known so far
General registration obligation from 15 minutes of stay (surname, first name, telephone or e-mail address).
2-G rule (fully vaccinated or recovered) in accommodation establishments, in the catering trade, in the leisure and cultural sector, for cable cars or services close to the body (such as hairdressing) and in all shops.
Obligatory masks: FFP2 mask also in trade and museums, in public transport and for ski operations. Beginning with January 11 – FFP2 mask also outdoors where a distance of 2 metres is not possible, e.g. in pedestrian zones, queues, group gatherings, etc. (exception for close relatives such as partners and children). (Exception for close relatives such as partners and children).
Corona tests, no matter what kind (whether PCR, antigen or antibody tests) are no longer valid as evidence
The validity of vaccination certificates were shortened from 360 days to 270 days (see Validity of vaccinations and tests)
The night gastronomy will remain closed until 9 January – including après-ski.
For the gastronomy there is a closing hour from 10.00 pm.  
Take away is also possible for persons who are not vaccinated
For employees at the place of work, there is a 3-G verification requirement.
Regulation for children
Children under 12 years of age do not need any proof in Austria (except Vienna – here testing is compulsory from the age of 6)
From the completed 12th year of life, a 2G proof is required: fully vaccinated or recovered.
Exception:  A Corona test passport (Ninja Passport – issued at Austrian schools) replaces the 2 G proof for school-age children and adolescents from the age of 12 (up to the completed 9th grade) during the whole week – i.e. also on Friday, Saturday and Sunday. Prerequisite: the scheduled test intervals must be adhered to.
During vacations (school-free period), children for whom the Austrian Ninja Pass is also valid can provide proof of 2G by means of a valid negative PCR test (twice the week)
For children aged 12 and over who are not subject to compulsory school attendance in Austria, the 2-G proof requirement remains.
*According to the Ministry of Tourism, this system will also apply to children travelling to Austria who do not have a Nina Passport.
What kind of masks do children need?
Up to the age of 6, masks are not compulsory.
From 6 years up to the age of 12, a tight-fitting mouth and nose protection is sufficient.
From the age of 12, FFP2 masks are mandatory
Ski- and Winter holiday in Corona times

Ski Amadé and the Salzburg Sport World have prepared very well for the winter season and, taking a few safety precautions into account, winter pleasures are once again possible for holiday guests from 17 December.
Skiing: 2-G  proof and FFP2 mask in all closed gondolas and lift stations and outdoor when a
Compared to last year, there are no capacity limits and distance rules for gondolas and lifts
Après ski: actually not permitted 
Proof of admission is checked when ski tickets are purchased
Information on how to link the ski ticket with the necessary Covid proof can be obtained directly from the mountain railways or on the Ski Amadé website. Read more here.
We will try to keep you up to date and provide more information as it becomes available.
What else you should know for your stay with us
Distance & Face masks
FFP2-masks are compulsory in all areas accessible to the public, from the age of 14.
Up to the age of 6, masks are not compulsory. Up to the age of 13, a tight-fitting mouth and nose protection is sufficient.
There is currently no restriction on a minimum distance of 1 metre but we recommend and ask that you still keep a safe distance of 2m from people who are not part of your family or group of visitors and if this is possible.
You are also welcome to make contactless payments with your bank cash card, Visa or Mastercard at the hotel and in the restaurant.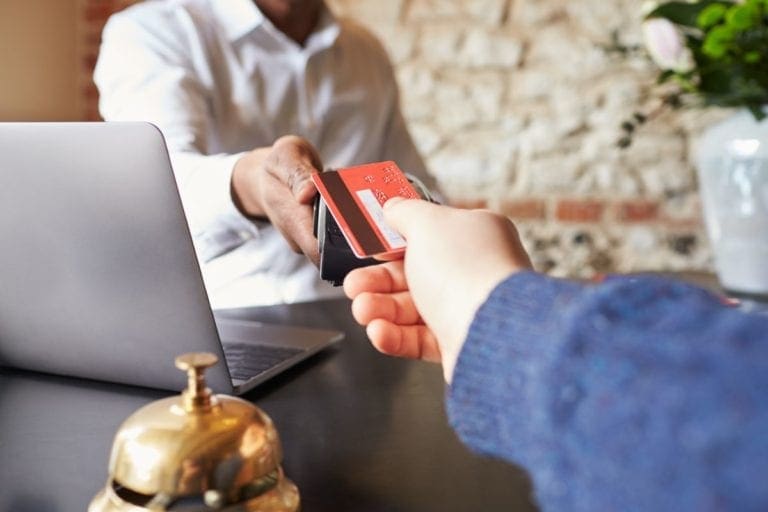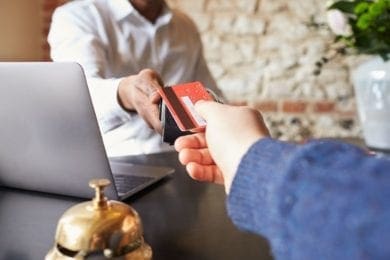 In the restaurant & at breakfast

Breakfast will be offered in buffet form according to current regulations, taking into account some safety precautions:
Please disinfect your hands every time you go to the buffet. A hygiene stand or a bottle of anti-bacterial spray will be placed in front of the buffet
Keep a distance of 1 metre to people who are not part of your family or visitor group.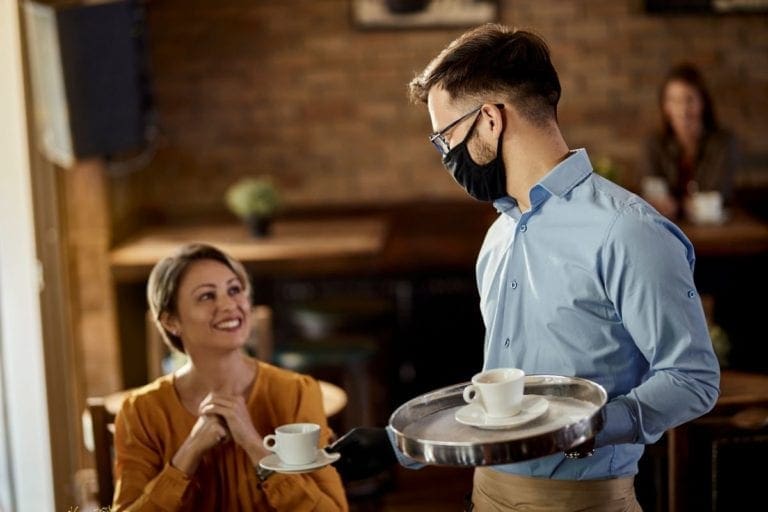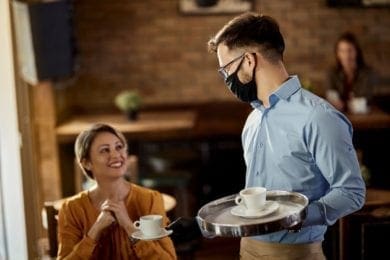 The wellness area
The wellness area is currently closed during the lockdown.
As soon as the 2-G rule applies, the wellness area will be open daily. As a rule, the wellness area is open from 3 pm to 8 pm. If possible, we will try to keep the opening hours flexible. For reservations please contact the reception.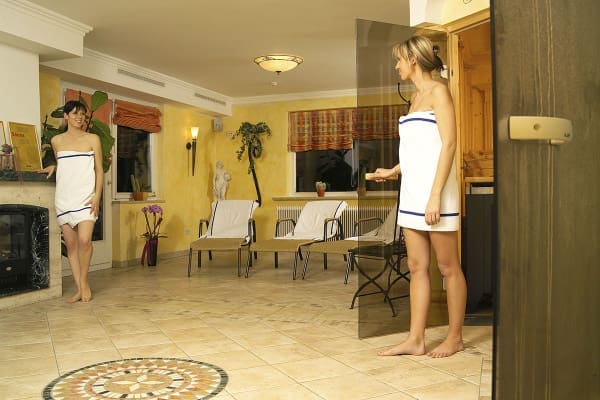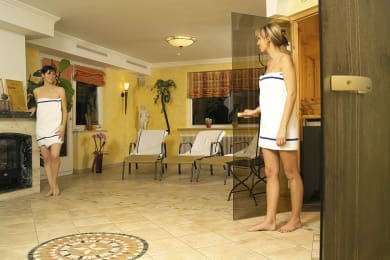 We are looking forward to your visit with a lot of positive energy and our warm hospitality and will do everything in our power to ensure that you send a pleasant and relaxing holiday with us.