Stay safe on holiday
Corona information Radstadt and for your holiday with us in the Stegerbräu
Our hotel and restaurant has been open to everyone again since May 19th. We at the hotel – and restaurant Stegerbräu in Radstadt are looking forward to seeing you, even if we still need to keep distance and follow the necessary safety precautions. The health of our guests and staff is important to us and we naturally adhere to all legal requirements.
In order to remove "stumbling blocks" and to make your holiday planning and bookung easier, we offer relaxed cancellation conditions – our "Easy-Covid-19 regulation". Read more about his here, also about safety precautions in the hotel and about just current rules of conduct or regulations for your holiday in Salzburger Land.
Safety measures in the hotel

What we are doing to increase your safety: 
In order to ensure better hygiene, hand disinfectant is available in all public areas and our staff who are in contact with guests (service & reception) well wear a face mask.
Furthermore, we take special care:
with increased cleaning of surfaces that are regularly touched  (handrails, door handles, light switches, lift buttons…)  in public areas & while we are changing rooms over.
with regular room ventilation
with flexible opening hours in the sauna and with individual appointments per family or visitor group.
Of course, we also ensure the prescribed minimum distance in our premises. The restaurants and seating areas offer sufficient space and flexible table arrangements.
Carefree holidays & Cancellation Rules

Carefree holiday planning:
In addition to the general cancellation policy, our Covid-19 exception rules offer a free cancellation up to 48 hours before arrival, for following situations:
an official restrictions or regulations result in a travel ban, border closure or lock-down
A travel warning from your country for Austria or  our region, combined with
an obliged quarantine

Why up to 48 hours before arrival? That's just a little time we need for our own planning in terms of staff or purchases. Should one of the above situations actually occur within the 48 hour rule, you can of course also cancel at short notice free of charge. If a border closure or a new lock down is announced during your stay, you can leave at any time and the remaining days will be cancelled by us for free. Since it is not only Corona which can spoil your holiday, we recommend taking out travel insurance. You can find a premium calculation (if you already know the price of your stay) and information about travel insurance under European Travel Insurers.
The "European" policies currently also offer cancellation cover for Covid-19 disease or other Covid-19 related issues. The most important reasons for cancellation are summarized with a few examples in a separate information sheet. Read more here. 
Current rules of conduct and entry tests
On 10 June, a new regulation came into force, which again brings relaxations (subject to change). The prescribed proof – as your "entrance ticket" (to be vaccinated, tested or already recovered), applies not only when staying in a hotel or visiting a restaurant, but also generally for cultural and leisure facilities. The introduction of a "Green Passport" – the Green Card, which will serve as a digital proof in Austria from mid-June and then throughout Europe from 1 July, is planned (QR Code)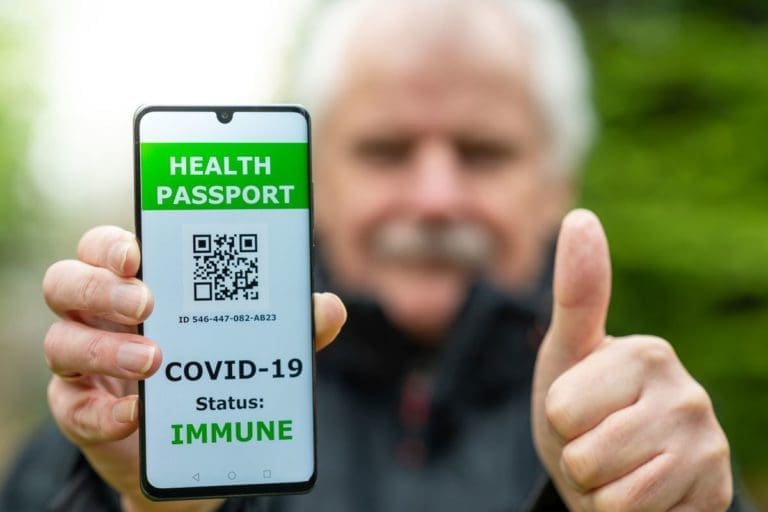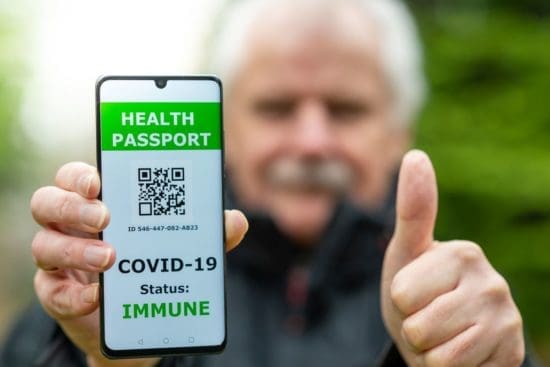 Entry test - I am a hotel guest

In addition to the usual registration, a valid negative test result, a vaccination certificate or a confirmation of a COVID-19 infection must be presented (it is sufficient to show the proof). For children over 10 years a separate test result is required. See also the information on the general validity of tests or proofs.
If further services are used in the hotel (breakfast buffet, meals in the restaurant, wellness area), the test has to be renewed. Self-test on site are possible.
From 1st of July, there will be further relaxations. It has been announced that from 1st of July the obligation to wear a mask indoors will also be dropped, provided there is proof that the person has been vaccinated, tested or has recovered. Proof for children will then only be required from the age of 12. We will provide further information shortly.
Entry test - I am visiting a restaurant

To visit the restaurant (or recreational facilities), guests must show a valid negative test result, a vaccination certificate or confirmation of having had COVID-19, and registration is mandatory. On-site testing will also be possible. The government promises that for day visits, there will be the possibility of self-tests with a digital solution (where the test result can be entered on a platform and is then shown digitally). A green pass is expected by mid-June at the earliest.
Children up to the age of nine do not need to be tested; the test result of the parents or a legal guardian applies.
From the age of 10, children need their own test result. As of 1 July, further relaxations are envisaged.
Validity period of the tests/evidence

Validity of the tests: a negative PCR test: 72 hours, a negative antigen test under supervision: 48 hours, negative antigen test for self-testing with digital solution (living room test): 24 hours. Self-tests taken directly on site in a catering or accommodation establishment entitle the holder to access – but only for that visit to that establishment. Vaccinated: in the case of vaccinations where only 1 vaccination is foreseen, the certificate is valid from the 22nd day and is then valid for 9 months. Convalescent: the certificate of isolation or a medical certificate is valid for 6 months, an antibody test must not be older than 3 months.
How often do I have to be tested during my stay at the holiday resort? Please note that after expiry of the validity of the entry test, a valid negative test must be presented again each time. The on-site testing facilities can be used for this purpose free of charge.
Helpful links with detailed information can also be found under: Salzburger Land Guide as well as under: Safe Hospitality . By switching to the so-called "RKI system", Austria achieves an almost complete restoration of freedom to travel and eased quarantine regulations.
Distance & Face masks
When arriving for check-in and in public indoor areas, if you are not seated, you must wear a face mask that properly covers your mouth and nose (except for children up to the age of 6 or persons who cannot be expected to wear it for health reasons). At the moment you need to have a FFP2-mask.
Please bring your own face mask.
Please keep a minimum distance of  1 meter to anyone who is not part of your family or visitor group.
You are welcome to make contactless payments at the hotel and in the restaurant using Cash-Card, Visa or Mastercard.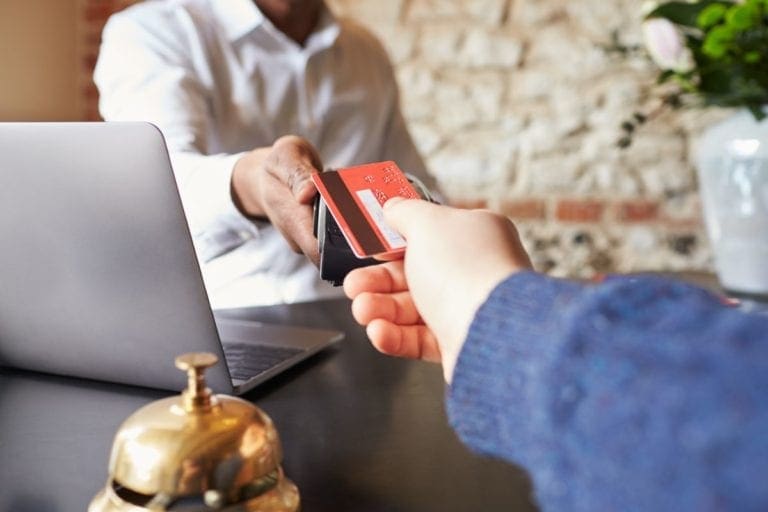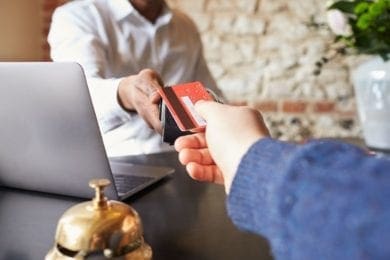 In the restaurant & at breakfast

Breakfast will be offered in buffet form according to current regulations, taking into account some safety precautions:
Please disinfect your hands every time you go to the buffet. A hygiene stand or a bottle of anti-bacterial spray will be placed in front of the buffet
Keep a distance of 2 metres to people who are not part of your family or visitor group.
The maximum number of people per table is limited to 4 adults (plus children) for indoor areas and 10 adults (plus children) when sitting outdoors.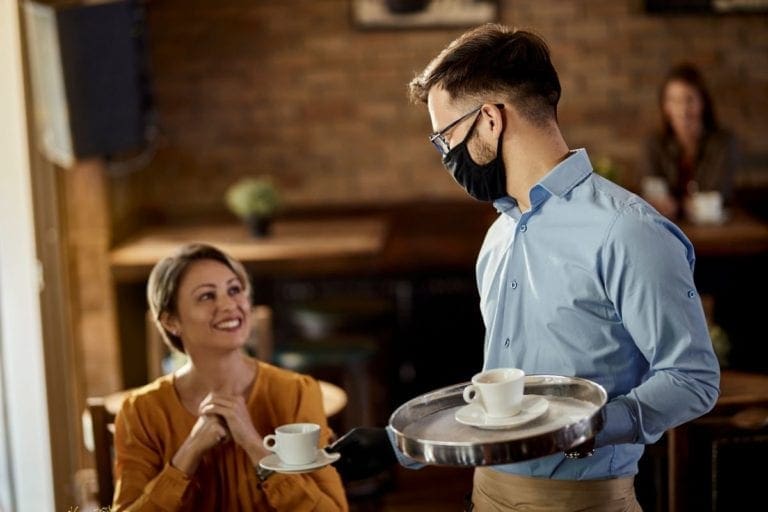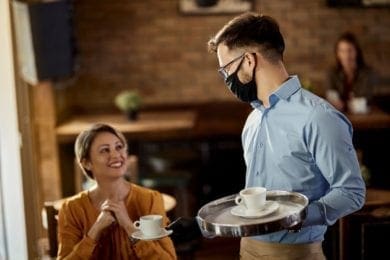 The wellness area

Our wellness area is available daily upon reservation. According to the current regulation, 10m² per person applies. Please keep a minimum distance of 1m from persons who do not belong to your household or group of visitors. If possible, we are happy to try to make "individual reservations" with time slots per family and are happy to extend our opening hours. To make a reservation, please contact reception.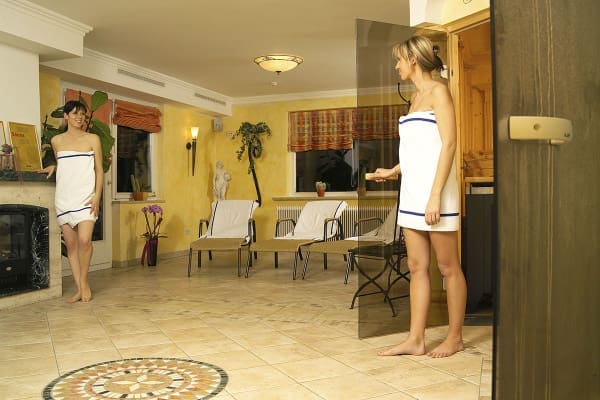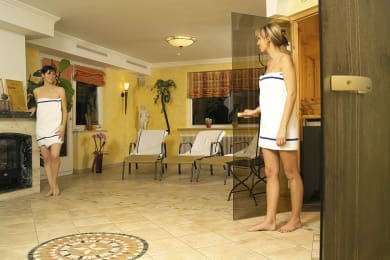 We are looking forward to your visit with a lot of positive energy and our warm hospitality and will do everything in our power to ensure that you send a pleasant and relaxing holiday with us.