Stay safe on holiday
Corona information Radstadt and for your holiday with us in the Stegerbräu
Update per November 25, 2022
Look forward to beautiful and carefree holidays in Salzburger Land.  Currently, there are no special entry requirements for Austria, no 3-G certificate necessary and no mask obligation (with a few exceptions in some public areas). As changes can occur at very short notice, we ask for your understanding that we cannot guarantee completeness or accuracy, but we do our best to keep the information as up-to-date as possible. Please always check the current regulations in your country before you leave.
Key data on the current regulation
Read here about the Covid-19 rules in our region – the Salzburger Land.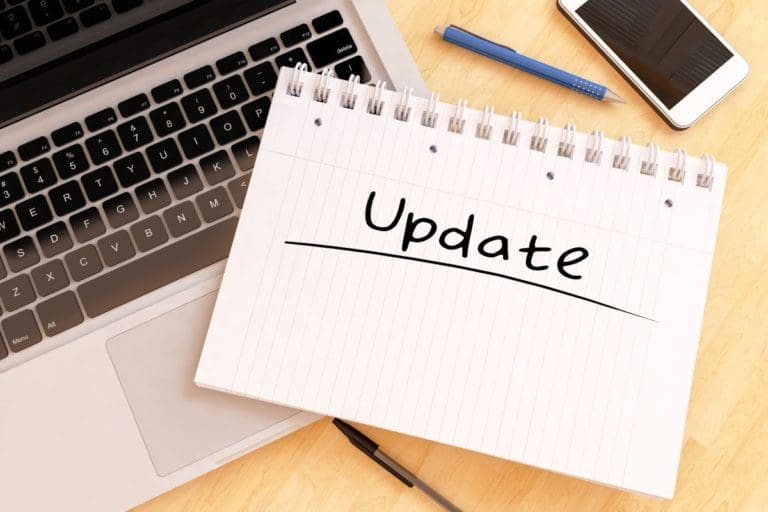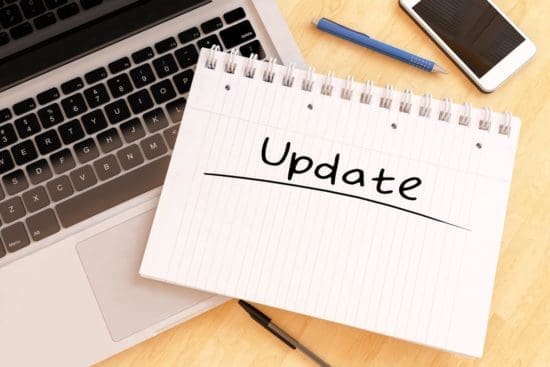 Generally rules on compulsory masks in the province of Salzburg
No FFP-2 mask obligation – except in high vulnerable areas such as hospitals and convalescent homes, as well as places where health and care services are provided.
Exceptions to the mandatory wearing of an FFP2-mask in public transport currently exist only in Vienna.
no more proof of G certificate – not even in night gastronomy
What kind of masks do children need – if there is a mask obligation:
Up to the age of 6, masks are not compulsory.
From 6 years up to the age of 13, a tight-fitting mouth and nose protection is sufficient.
From the age of 14, FFP2 masks are mandatory
Entry requirements

There are no travel restrictions to Austria. Since 16 May 2022, no 3-G certificate is required for entry into Austria and entry is therefore possible without restrictions.
Exceptions to this would only be countries that are classified as virus variant areas (currently no countries). Please notice, that in Vienna, some safety measures still apply. You can also find detailed information on this under: austria.info.
What to do if you suspect a Corona infection on holiday?

If you feel ill or suffer from Corona symptoms during your stay, you have the opportunity to take a PCR test free of charge at the pharmacy in Radstadt – with registration during opening hours. The test result takes a few hours and is valid for 72 hours after taking the sample. (When making the test in the morning  – the result is coming the same day, when making the test in the afternoon, the result is available the next day).
Other possibilities for a free  testing (e.g. when the pharmacy is closed or no appointments are available):
if you have symptoms or a positive antigen self-test – you can register for a free PCR test under www.salzburg-testet.at (from the Red Cross Organisation) – and there choose the option: "Selbstanmeldung als Corona-Verdachtsfall" (Self-registration as a suspected Corona case).  The website is only available in German.
The closest test station from Radstadt is in Schwarzach (approx. 40 km away – 30 minutes by car).
When you register, you will receive an appointment via SMS for the stationary PCR test station (drive-in) to take a smear test. If you are unable to drive to the test station yourself, please contact the hotline (+43 662 1450)
a positive corona test remains reportable as before
you do not need to quarantine – but immediately put on FFP2 mask and reduce contact with others and avoid crowds and public transport
The supervised rapid antigen tests and PCR gargle tests are no longer available. However, if you still have antigen self-tests with a QR code, you can register online for a self-test and receive your test result by SMS and e-mail for download. Click here to register for the Covid self-test.
What rules apply in the event of a positive Corona result?

In Austria, you do not need to quarantine in the case of infection. The infection still has to be reported, but for people with an infection, there are currently only the following restrictions:
In the case of a current infection, a 10-day traffic restriction applies, as well as the obligation to wear an FFP2-mask as follows:
outside private living quarters in closed rooms, if contact with other persons cannot be ruled out
outdoors, if a minimum distance of 2 metres from other persons cannot be maintained
in public transport
in private means of transport, if contact with other persons cannot be excluded.
in private living quarters when people from different households get together
In a hotel this would mean, that we can serve meals to your room. 
It is forbidden to visit facilities with vulnerable persons or risky settings (exception employees or residents). Infected persons are therefore allowed to enter a restaurant, but not to consume food or drinks there, as an FFP2 mask must be worn at all times. It is possible to go to the place of work as long as an FFP2 mask is worn all the times. From the 5th day onwards, a free test is possible (negative PCR test or CT value greater than or equal to 30).  If the infection is not confirmed by the PCR test, the regulation does not apply. The regulation is generally valid for a maximum of 10 days from the time the sample is taken.
Can I leave if I fall ill with Covid-19 while on holiday?

Yes, it is possible to leave in case of Covid-19 disease, as there is not longer a quarantine obligation. 
However, please note the traffic restrictions and that an FFP2 mask must be born indoors, in public places and in cars, if there is contact with other people. Please also note that illness on holiday is not a free reason for cancellation and cancellation costs are only covered by a travel cancellation insurance policy taken out in the event of illness.
Cancellation conditions in relation to Covid-19

As an addition to the general cancellation policy, our Covid-19 exception policy offers for all direct bookings free cancellation up to 48 hours prior to arrival if the following situations occur after a booking has been made:
Due to official restrictions or regulations, there is a travel ban, border closure, ban on entering the country or a renewed lock-down.
If a cancellation is made for other reasons, the general cancellation conditions apply. Why does the exception cancellation policy apply up to 48 hours before arrival? This is a small window of time that we need in order to be able to plan at the hotel. Should one of the above situations actually occur within 48 hours of arrival, you can of course cancel free of charge. If a travel ban, travel warning or imminent lock down is announced during your stay, you can leave at any time and we will cancel the remaining days free of charge.
What about a travel warning?
A travel warning for individual travels are not a reason for free cancellation. In this case, the general cancellation rules apply, depending on the holiday period booked.
What if my booked stay would involve a mandatory quarantine?
Due to the current situation, we ask for your understanding that we can no longer accept free cancellations at short notice. The general cancellation conditions also apply here from the time of booking.
What if I or someone in my family falls ill with Corona?
A Corona illness is not a free cancellation reason. If you are unable to go on holiday in the event of illness (which includes Corona), this is your own risk, which you can cover with travel cancellation insurance.
Since it is not only official Corona restrictions that can spoil your holiday, we generally recommend taking out travel insurance. You can find a premium calculation (if you already know the price of your stay) and information on travel insurance at Europäische Reiseversicherung.
Europäische" currently also offers cancellation cover in the event of Covid-19 illness or other contexts relating to Covid-19. For a better overview, the most important reasons for cancellation are summarised with a few examples in a separate information sheet. Read more here.
Further links to regulations and entry requirements
A good general overview is provided by the austria.info website, where you will find detailed information on the measures and entry requirements as well as links to further information.
Answers to frequently asked questions and entry requirements can also be found on the website of the Ministry of Health.
Regulations in other countries can be found on the official website of the EU.
Exit requriements

Return travel requirements vary depending on the country of origin. Very often there are no requirements at all for the return journey or the same regulations as for entry.
A good overview, sorted by country, is provided by Österreich Werbung under the link: Current entry and exit regulations. (only in German) or see the website from austria.info
Return journey from Austria to Germany:
Since 11 June 2022, all Covid-19 entry restrictions to Germany have been temporary lifted and therefore no proof of G is currently required when returning from Austria to Germany.
Please always check the current rules of your country of origin and have a look  to the information given on the official website of your government.
What else you should know for your stay with us
In the restaurant & at breakfast

Breakfast will be offered in buffet form according to current regulations, taking into account some safety precautions:
Please disinfect your hands every time you go to the buffet. A hygiene stand or a bottle of anti-bacterial spray will be placed in front of the buffet
Keep a distance to people who are not part of your family or visitor group.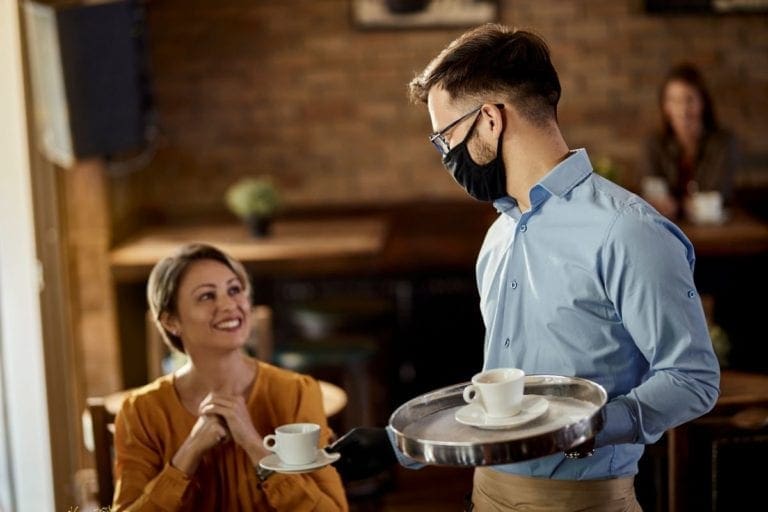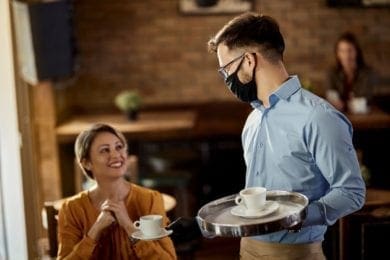 The wellness area
The wellness area is daily open and free of charge
Although there aren't any restrictions, we try to limit the number of persons, staying at the same time in the wellness-area.  For this reason, we ask you to register for the wellness area daily at the reception desk.  We are happy to keep opening hours flexible.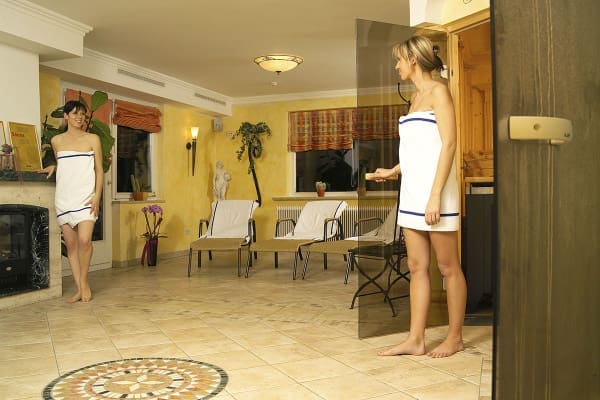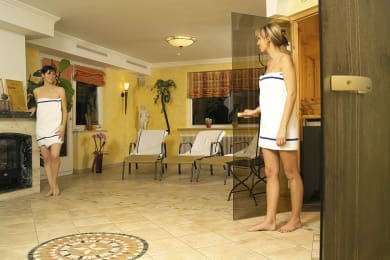 We are looking forward to your visit with a lot of positive energy and our warm hospitality and will do everything in our power to ensure that you send a pleasant and relaxing holiday with us.